HAGL president closes the deal of Van Toan and Trieu Viet Hung
Thứ hai, 30/12/2019 16:38 (GMT+7)
HCMC FC president nguyen Huu Thang claimed that HAGL president denied Van Toan and Trieu Viet Hung's deal.
HCMC FC is actively working on the transfer market for the next season in all anrenas, notably coach Chung Hae-seong wanted excellent players from HAGL.
After buying 6-month contract of Cong Phuong from Sint-Truidense, HCMC discloses their intention on duo Van Toan and Trieu Viet Hung. However, HAGL chairman denied the offer and stated their future will be with HAGL.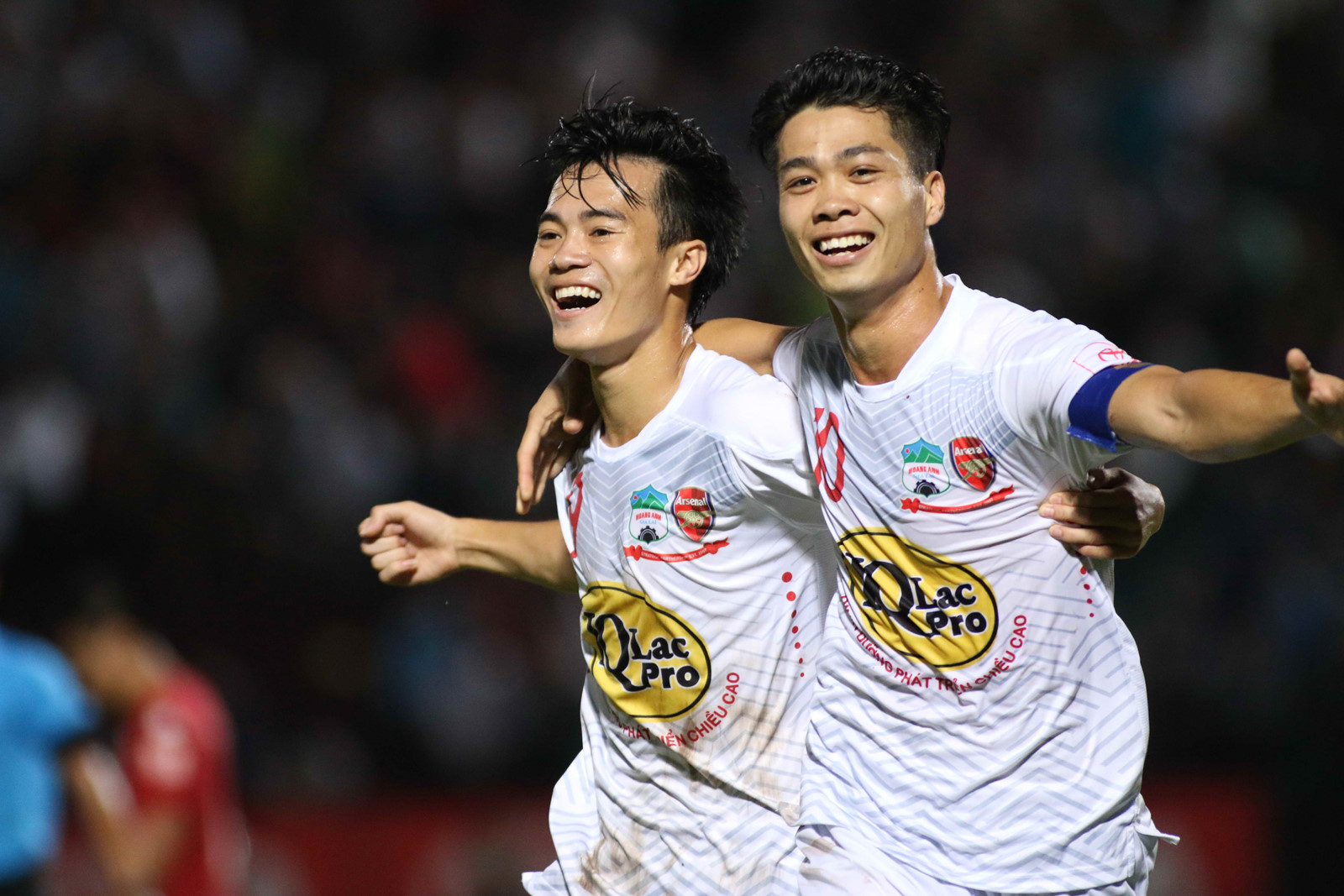 "No such thing will happen. I'm sure Duc and the HAGL club will not lend Trieu Viet Hung. The leadership of the HCMC Club would also like to have Van Toan's service. But at HAGL, Van Toan is an irreplacable player, HAGL club also has its own goals, so that deal did not work," Saostar quoted HCMC president.
Nguyen Van Toan and Trieu Viet Hung is indispensable in HAGL squad. However, their goal next season is only devoting good football for fans.
HCMC will attend 4 arenas next season V.League, National Cup, AFC Champion League / AFC Cup and the ASEAN Club Championship (ACC).
After two huge-spending contracts, Nguyen Cong Phuong and Bui Tien Dung, President Nguyen Huu Thang affirmed that the team will continue to bring in more quality names. According to some sources, the HCMC club has recruited Swedish striker Viktor Prodell.
VIDEO: "Huênh hoang" tới lò Kickboxing thách đấu, cao thủ Kungfu biến thành "bao cát"
Một diễn đàn võ thuật tại Việt Nam đã chia sẻ đoạn Clip màn tỷ thí giữa một võ sĩ kickboxing chuyên nghiệp và võ sư cổ truyền.