Bui Tien Dung: I want to play alongside Cong Phuong in HCM FC
Thứ ba, 31/12/2019 14:11 (GMT+7)
Goalkeeper Bui Tien Dung admited his expectation to play with Cong Phuong in Ho Chi Minh City FC.
Bui Tien Dung officially signed with HCMC FC for a three-year contract. The goalkeeper stated to devote and do his best in the new club.
"The decision moving to HCMC is made by me. I thought thoroughly before making this decision. Now I am here, I will try my best to devote and serve the club, bringing joy and victory for the whole team," said Tien Dung.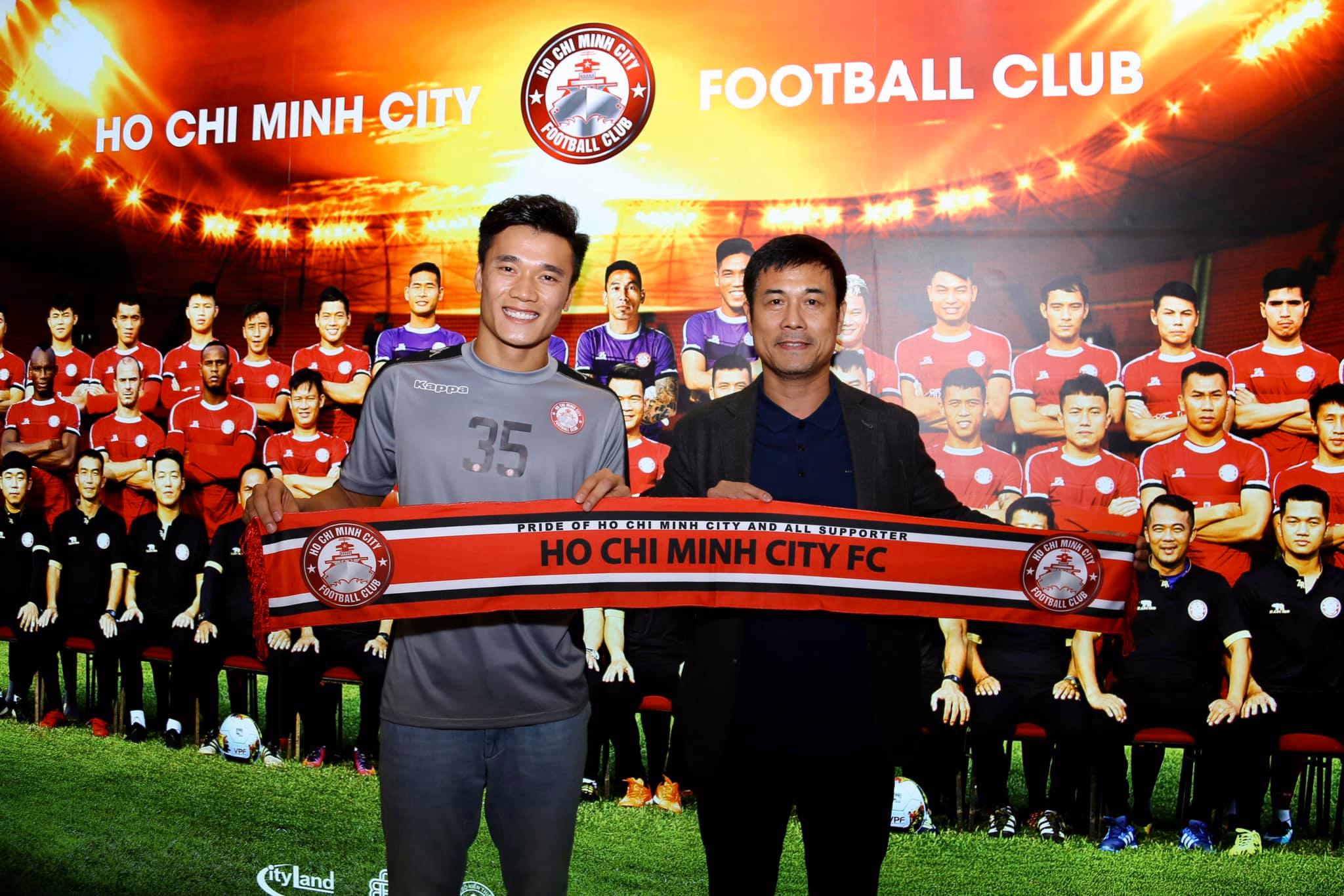 Following Cong Phuong coming back to Vietnam, the young goalie could not hire his happiness.
"I am surprised by the news. I was confiredm on Dec 22 that Cong Phuong will join HCMC FC. Cong Phuong and I played in the youth team long time ago, so I hope to see him here," Tien Dung said happily.
Bui Tien Dung signed a three-year contract with HCMC FC. The Thanh Hoa-born goalmouth will conquer V-League, the National Cup and the Asian tournament. Tien Dung is assembling with U23 Vietnam to prepare for the AFC U23 Championship 2020 finals.
VIDEO: "Huênh hoang" tới lò Kickboxing thách đấu, cao thủ Kungfu biến thành "bao cát"
Một diễn đàn võ thuật tại Việt Nam đã chia sẻ đoạn Clip màn tỷ thí giữa một võ sĩ kickboxing chuyên nghiệp và võ sư cổ truyền.