Sint-Truidense coach: 'Cong Phuong is not suitable with Belgium football style'
Thứ sáu, 27/12/2019 09:40 (GMT+7)
Coach Nicky Hayen explained the reason forward Cong Phuong could not compete a place in the lineup of Sint-Truidense.
Finally, after a long time being benhed, Cong Phuong will come back to Vietnam to join HCMC FC. This decision is supported by experts and fans.
During the time in Belgium, Cong Phuong has never played a full match and even could not compete for a slot in the squad. Recently, Sint-Truidense coach said,
"Belgian First Division A is much underestimated. Belgium football requires every player to be active on the pitch, even if the ball is lost. Striker Yohan Boli is loved by fans for his efforts on the pitch.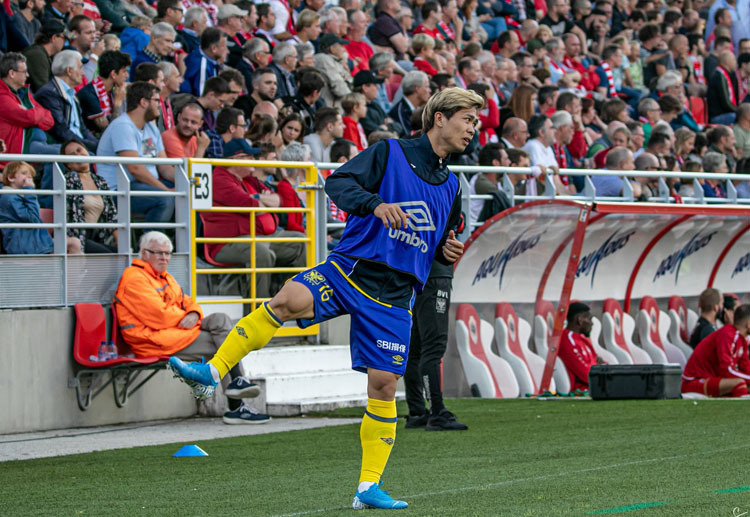 Cong Phuong was not used to this task when he was still in Vietnam. He only thinks of attacking, not defending. I can compare Cong Phuong with my old teammate, Danny Boffin - former striker of Sint-Truidense and Belgium team. He was only interested in attacking, and Verjans, Delorge and Vrancken were on defense. But now, it is 2019, and that perception no longer exists in Belgian football," Nicky told reporters.
Nicky hayen is working as an acting manager of Sint-Truidense, replacing Marc Brys who left after a poor streak.
The 39-year-old coach said, "He (Cong Phuong) is very polite, friendly and does his best in each training. That is what I see fews weeks back then when I led the team. When I work in the youth team, Cong Phuong practices with the first time. He was not tapped for the youth team too. Maybe Cong Phuong is not suitable with the 5-4-1 formation I use.
Cong Phuong is expected to come back to Vietnam on Dec 29.
VIDEO: "Huênh hoang" tới lò Kickboxing thách đấu, cao thủ Kungfu biến thành "bao cát"
Một diễn đàn võ thuật tại Việt Nam đã chia sẻ đoạn Clip màn tỷ thí giữa một võ sĩ kickboxing chuyên nghiệp và võ sư cổ truyền.