UAE defender: 'We're coming to Vietnam to get three more points'
Author: Admin
20:30 | 03/11/2019
UAE defender Hamdan Al-Kamal said his team will secure three more points during their upcoming trip to Vietnam.
The UAE will play at Hanoi's My Dinh stadium on November 14 after their thrashing to Thailand, their last World Cup qualifier this year. They currently rank third in group G with 6 points after 3 matches.
"There is no reason to worry about the World Cup qualifiers because we already have 6 points in 3 matches. We'll come to Vietnam in November to earn three more points."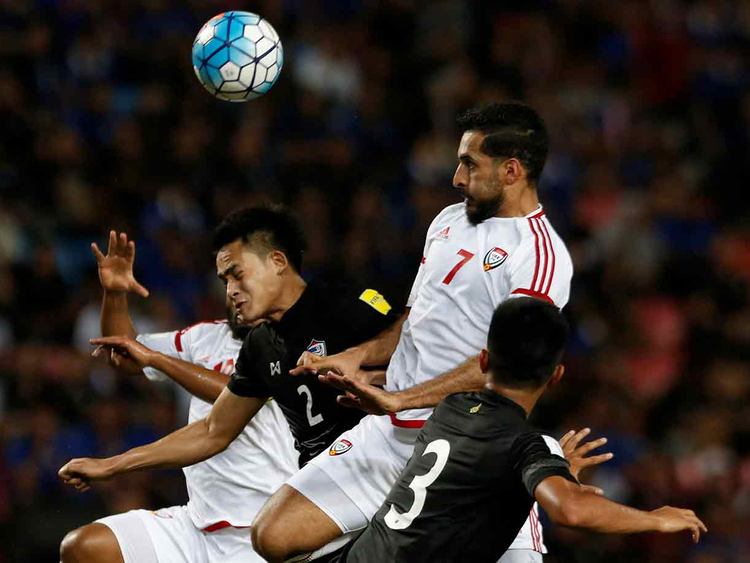 "The UAE is eager for World Cup 2022 since we failed to make it past to the World Cup 2018 qualifying round. We are in a transitional period with a new coach, Bert Van Marwijk. Since ASEAN teams have become stronger, we need time to gain more experience and confidence."
The UAE will lack their key striker, Ali Mabkhout, for the upcoming match. He is currently under suspension. Their other striker, Ahmed Khalil, hasn't scored in the World Cup qualifiers so far.
Vietnam defeated the UAE 2-0 in the 2007 Asian Cup.