Thai player eliminated from U22 squad for alleged injury
Author: Admin
21:17 | 21/10/2019
Defender Kevin Deeromram has been removed from the U22 Thailand roster after he failed to report to the team, citing an injury
U22 Thailand held their first rally in early October in preparation for SEA Games 30 and the AFC U23 Championship 2022. Deeromram was on the roster, but was excused from training due to his injury.
According to some sources, the injury was just a pretext for failing to report. According to the Bangkok Post, Deeromram, after returning from the U22 team, was slated to play in a Port FC friendly match on the same day as the U22 call-up. Assistant coach Anurak Srikerd said, "Kevin is one of the most interesting players for Port FC. He conducts good attacks and plays throughout the whole game without getting exhausted."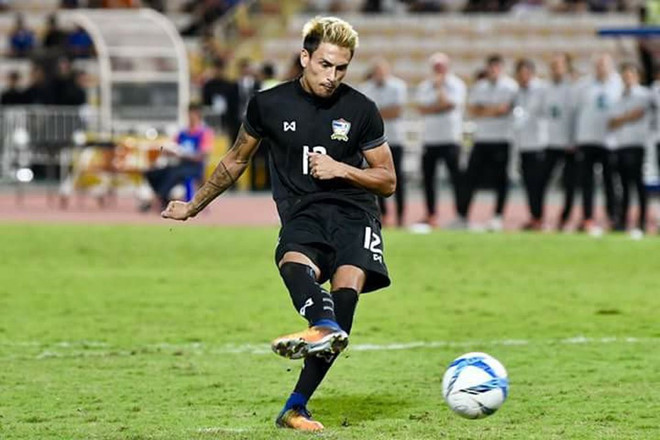 "We asked coach Nishino to include him on the national team, but then it was reported that he couldn't join the U22 squad because of an injury. This is not the first time he has made an excuse like that."
Anurak said Nishino will not call the 22-year-old player again because of his unpreparedness. But the coaching team might change their mind depending on his behavior in the future. The door hasn't fully closed. We want him to change his behavior. He is capable to be a key player of Thailand in the future," Anurak added.
Deeromram, of Swedish-Thai mixed blood, joined the famous academy Djugardens of Sweden and the Werder Bremen club of Germany. He played for the U17 and U19 Swedish national team before returning to Thailand in 2017.
Nishino will find a new player for the left-back position to replace Deeromram at SEA Games 30 later this year.