OFFICIAL: Quang Hai has a torn muscle, to leave the SEA Games 30
Author: Admin
18:30 | 06/12/2019
The injury in the match last night agaisnt U22 Singapore will likely keep him on the bench untill the end of the tournament.
In the 38th minute of the match, Quang Hai collised with a Opposing player Irfan Fandi, which made him thrown out from the field.
Quang Hai was hurt and held his calf. Doctor Choi Ju Young came and diagnosed for him.
On December 4, Quang Hai was quickly taken by the medical team to Manila Doctor Hospital to identify his injury.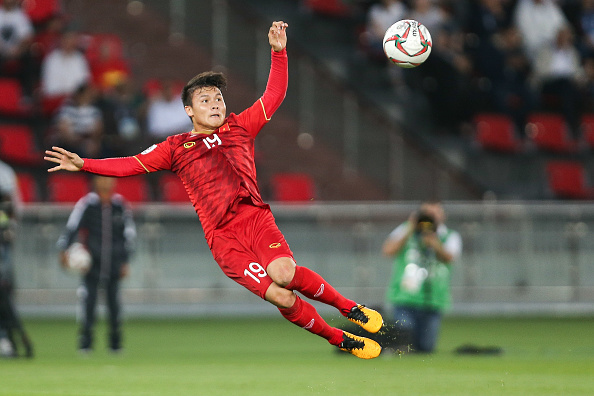 Initial results show that the captain of U22 Vietnam has torn thigh muscle, Quang Hai will be absent in the U22 Thailand clash tomorrow afternoon Dec 5.
The recovery time for a muscular tear is about 2 weeks - 1 month, but the medical team is still trying their best to help Mr. Park's key player come back soon and can join U22 Vietnam if they win the right to the final.
Quang Hai's absence will be a huge loss for coach Park Hang-seo, the Korean leader will have a real headache in finding an alternative.
Despite having only 1 goal after 4 games, the importance and influence on the whole team play is clear.
However, this is also a consequence of Quang Hai having to play too much in all tournaments for club and national teams recently.