Laos coach: 'we were unfortunate to lose to Thailand'
Thứ sáu, 06/12/2019 13:30 (GMT+7)
Laos manager Sundramoorthy said his players was unfortunate to lost in the last minutes to Thailand.
U22 Laos made huge effort against Thailand in the fourth match of group B. It was supposed to be a draw but the two last-minute goals from Thailand side plunged their attempt in the whole match.
Coach Sundramoorthy could not hire his disatisfaction.
"Thailand is a strong team and U22 Laos was unfortunate. We conceded last-minute loss due to lack of concentration."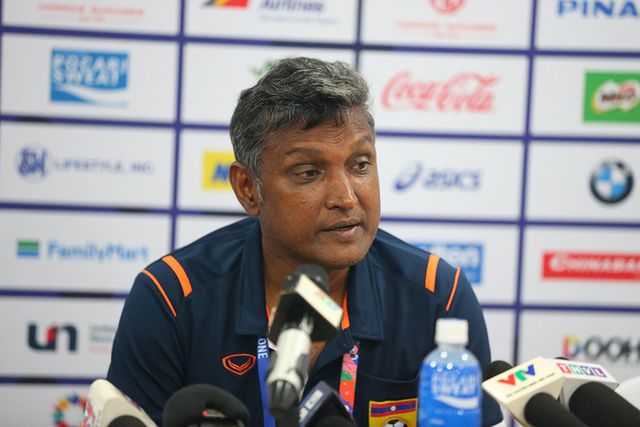 Typhoon Kammuri churned Singapore, causing strong win and bad weather, which affected the performance of both sides. The Singaporean coach encouraged his players not to give up.
"Everything could happen in Football. My players followed my tactics. U22 Laos should practice and be strong in the future," said U22 Laos coach.
Speaking of U22 Vietnam vs U22 Thailand match, the coach stated some differences in stamina and experience.
"U22 Vietnam had three days off, we only got 2. Besides, Laos players made mistakes and we have to pay off," he added.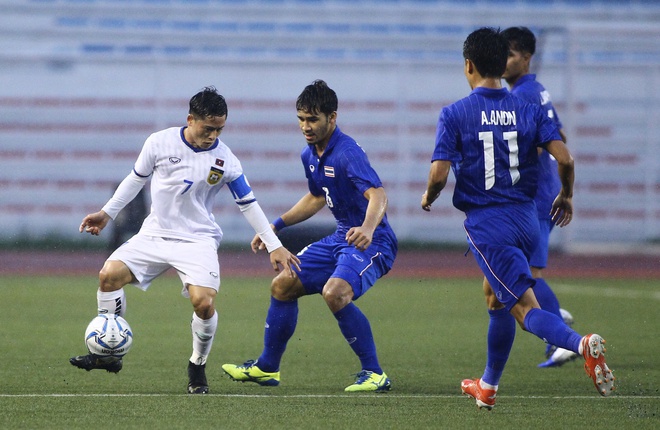 "U22 Vietnam and Thailand are all strong rivals. My players should focus 100% to get the better result."
Laos is taking 4th place in group B with 4 points from 4 matches. U22 Thailan is ranked third with 9 points. Akira Nishino should do their best in the upcoming last group match against Vietnam- one of the rivals to compete for the semis.
VIDEO: "Huênh hoang" tới lò Kickboxing thách đấu, cao thủ Kungfu biến thành "bao cát"
Một diễn đàn võ thuật tại Việt Nam đã chia sẻ đoạn Clip màn tỷ thí giữa một võ sĩ kickboxing chuyên nghiệp và võ sư cổ truyền.
Cập nhật lúc: 10:50:17 24/05/2022