Que Ngoc Hai: Tien Dung and Cong Phuong will succeed in Ho Chi Minh City FC
Thứ bảy, 28/12/2019 17:12 (GMT+7)
Midfielder Ngoc Hai believes that Tien Dung and Cong Phuong will be tapped often and cultivate success in HCMC FC.
VPF held the draw and schedule the National Professional Football Tournament 2020. In this ceremony, defender Que Ngoc Hai was the one to attend and draw ticket for the clubs.
"V-League 2020 will certainly be very attractive because many teams are well invested and aiming to high goals, especially the HCMC club. They bring back many quality contracts like national players or excellent foreign soldiers. Hanoi FC always maintains the stability of gameplay and people, they are still the No. 1 candidate for the championship. Even teams like Quang Nam are also very noticeable," VNN quoted Que Ngoc Hai.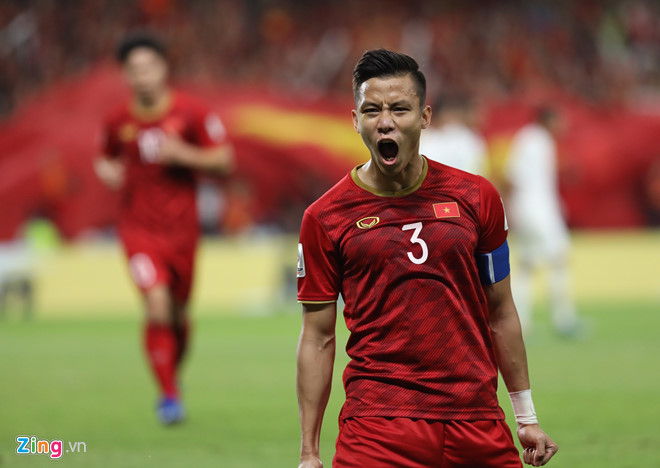 Ho Chi Minh City Club has completed 2 remarkable contracts, goalkeeper Bui Tien Dung and striker Cong Phuong. Que Ngoc Hai highly appreciated the probability of the duo's success in a new team shirt. He shared: "Regarding Bui Tien Dung and Cong Phuong, both are players in the national team and need to play many matches. Hai thinks with professional players like Dung and Phuong will definitely play regularly at the HCMC club. Wish Phuong and Dung will succeed in the new team and succeed in the upcoming 2020 football season ".
In the first round of the V-League 2020, there will be very interesting matches, which is a confrontation between HAGL and Than Quang Ninh, or Hanoi FC against Nam Dinh. In addition, other matches are well worth the wait.
VIDEO: "Huênh hoang" tới lò Kickboxing thách đấu, cao thủ Kungfu biến thành "bao cát"
Một diễn đàn võ thuật tại Việt Nam đã chia sẻ đoạn Clip màn tỷ thí giữa một võ sĩ kickboxing chuyên nghiệp và võ sư cổ truyền.
Cập nhật lúc: 07:30:37 25/05/2022