Cong Phuong to receive new shirt number in Ho Chi Minh City FC
Thứ sáu, 27/12/2019 18:00 (GMT+7)
HCMC announced the new contract with Cong Phuong along with his shirt number for the next season.
Few hours ago, HCMC FC has nnounced Cong Phuong's shirt number for season 2020.
Also in this notice, Cong Phuong will wear number 21 for the next season, which he has never worn in this career. Cong Phuong once wore numbers 9, 10, 14, 15, 16, 20 and 23.
Next month, Cong Phuong will be present in HCM city to make his debut and start training for the new season which promises to be busy for coach Chung Hae-seong.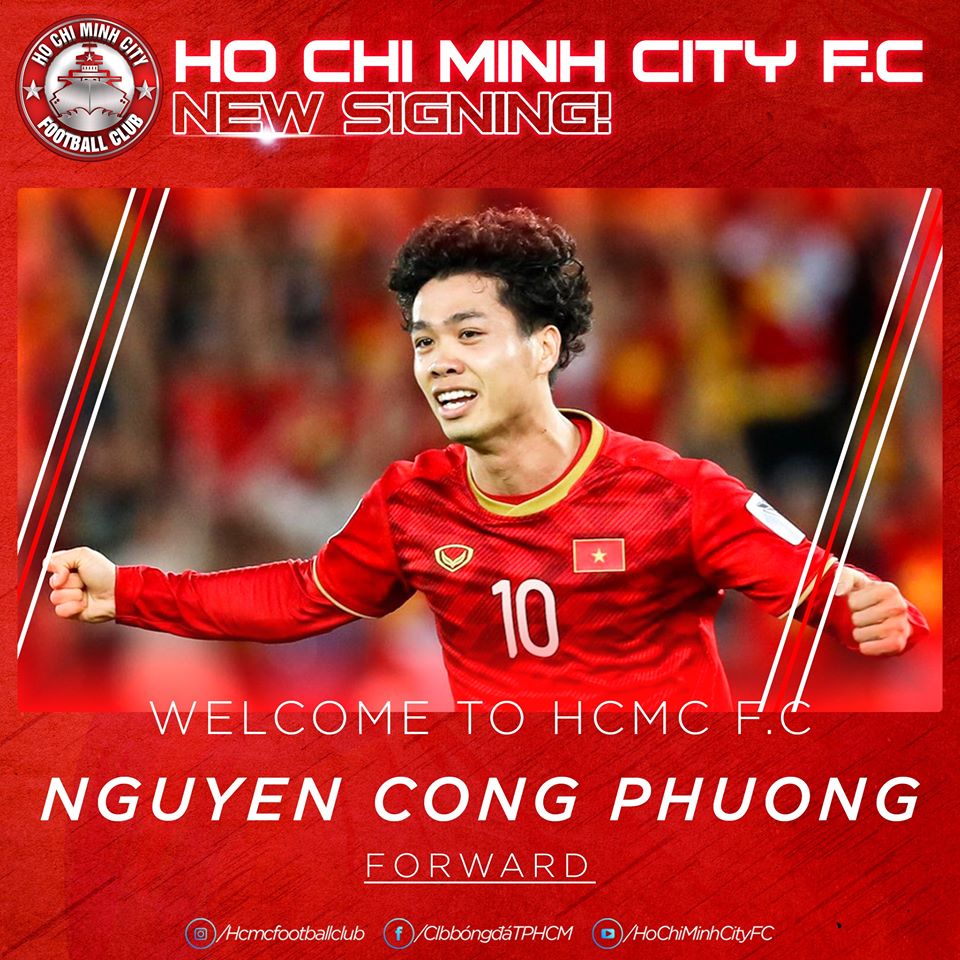 HCMC will compete in V-League 2020, the National Cup, AFC Cup  and ASEAN Cup Championship. The V-League runner up is actively preparing both in quality and quantity.
According to Chairman Nguyen Huu Thang revealed, Ho Chi Minh City will bring back some famous foreign soldiers' faces. Coach Chung Hae Soung also promised to make Ho Chi Minh City stronger as well as help Cong Phuong change the game so that it is most effective.
VIDEO: "Huênh hoang" tới lò Kickboxing thách đấu, cao thủ Kungfu biến thành "bao cát"
Một diễn đàn võ thuật tại Việt Nam đã chia sẻ đoạn Clip màn tỷ thí giữa một võ sĩ kickboxing chuyên nghiệp và võ sư cổ truyền.