U22 Vietnam officially progess to the final of SEA Games 30th
Chủ nhật, 08/12/2019 21:05 (GMT+7)
Having 4-0 win over Cambodia's U22 just few minutes ago, Vietnam's U22 team is getting closer to the historic gold medal at SEA Games 30, which we have never achieved before!
U22 Vietnam entered the semi-finals with some changes in their squad. Duc Chien suddenly started in the game, playing alongside Hung Dung in the midfield. Strikers Duc Chinh and Tien Linh were also first started.
With these changes, U22 Vietnam encountered a lot of difficulties in the first minutes. U22 Cambodia actively attacked with the aim to dominates U22 Vietnam. However, the pressure was not enough to make it difficult for the Vietnamese defense.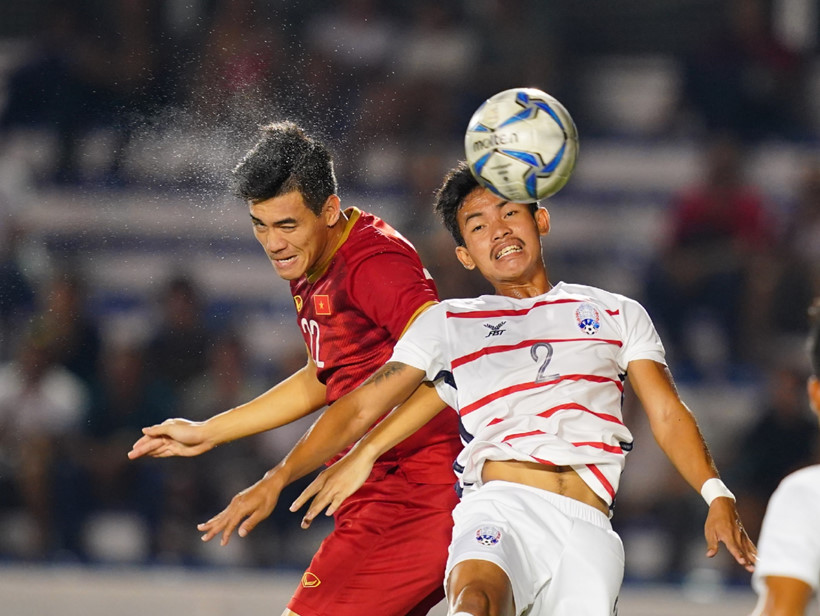 Then, U22 Vietnam regained the domination, thanks to the mobility of Do Hung Dung in the middle. Meanwhile, Cambodia actively play violently. A lot of dangerous foul situations have been made.
In the 20th minutes, Duc Chinh, receiving the ball on the right wing, crossed the ball into the penalty area to set up for Tien Linh to open the score for Vietnam. The goal was like a relief for Vietnamese U22 players.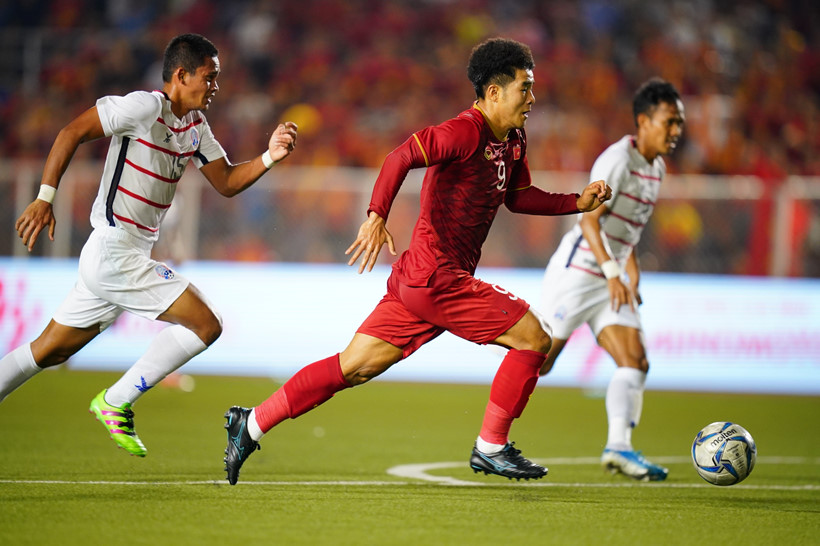 U22 Vietnam got the second goal just 6 minutes later. After the long pass of Thanh Chung, striker Duc Chinh showed great speed and stamina, surpassing Cambodian defender before having high level finish, handing Vietnam a 2-0 lead.
U22 Vietnam proactively reduced the speed of the match and played firmly at home field. In the 45th minute, Coach Park Hang Seo decided to withdraw Tien Linh from the field, Truong Van Thai Quy in. It was the Hanoi FC midfielder who assisted Duc Chinh to score the third goal for U22 Vietnam before the first half ended.
With a gap of 3 goals in the first 45 minutes, U22 Vietnam entered the second half slowly. Coach Park Hang-seo's ảmy actively takes a step back and give the initiative to Cambodia. But with the solidity of the defense, no threat created on Van Toan's net.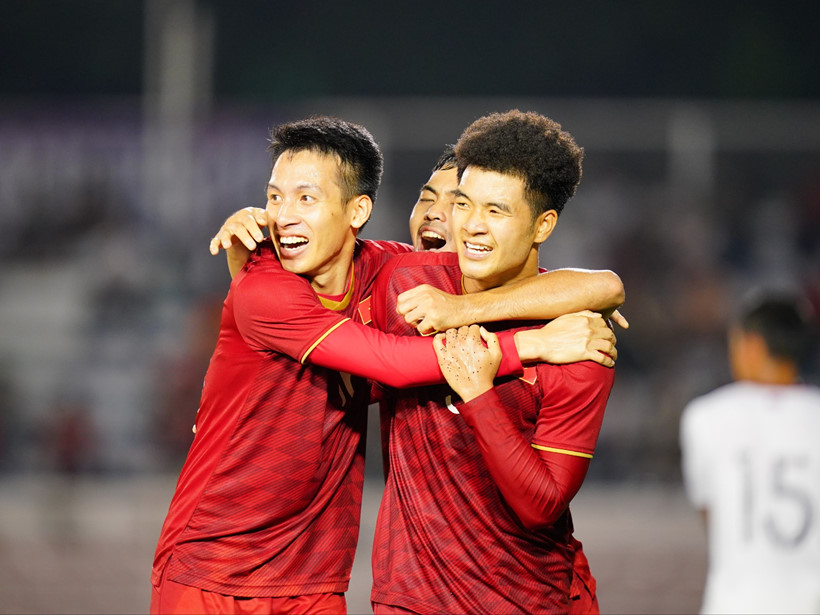 Even, U22 Vietnam also scored the fourth goal in the 68th minute when Cambodian defender scored an own goal after a corner kick of Thai Quy. Despite trying to put up the attack, U22 Cambodia could not get an honorary goal.
Winning 4-0 over Cambodia, coach Park Hang-seo and Vietnam reached the final of 30th SEA Games men's football after 10 years. Just one more victory over Indonesia, Vietnamese football will get the gold medal in history after long years of waiting.
Highlights
FULLTIME: Vietnam 4-0 Cambodia
83': MISSED! Duc Chinh got a good chance but he failed to encounter Cambodian goalkeeper.
80' Being led 4 goals, Cambodia seems to have no motivation to play. They even dont give out any attack to Vietnam defense.
68' GOALL!
From a corner kick, Duc Chinh scores a header to the net of Cambodia.
Vietnam 4-0 Cambodia
58' Substitution Bui Tien Dung in, Hung Dung out.
55' U22 Vietnam is maintaining a good domination against Cambodia. Vietnamese players are playing relaxingly on the field.
46' Second half begins
45′ – HALF TIME: VIETNAM 3-0 CAMBODIA!
Vietnam have raced to a three-goal lead here at the half-time break as Nguyen Tien Linh opened the scoring before Ha Duc Chinh struck twice against the Cambodian defence. Park Hang-seo's men already have one foot in the SEA Games 2019 men's football final.
45+2′ – GOAL! VIETNAM 3-0! Ha Duc Chinh scores with a header at his near post to make it 3-0 to Vietnam during the first-half added minutes. Game, set and match for Vietnam already?
45′ – THREE minutes added on!
35′ – 10 minutes left of this first half. Vietnam have grown into this game after a better start from Felix Dalmas' Cambodia. But for them to come back into this game now, they will need a miracle in the next 55 minutes or so!
26 ': GOALL! Excellent! Duc Chinh!  After a long pass from the team, Duc Chinh used speed and power to defeat Cambodian defender.
22 ': Dangerous !!! U22 Vietnam stole the ball in the middle of the pitch, Tien Linh sped up and had a chance to finish in the penalty area. However, the shot went right where the Cambodian goalkeeper chose.
20 ': GOALL !!! Duc Chinh crossed the ball, seting up for Tien Linh who headed high and scored the opening goal for U22 Vietnam. The score is 1-0 for U22 Vietnam.
16′ – Altercation between Vietnam and Cambodia players as Mao Piseth flies into a tackle against Nguyen Trong Hoang! Referee books the Cambodian midfielder. He is on a tightrope for the remainder of the game!
8′ Another shot from distance by Sin Kakada. This time also, the ball flies high over the goal.
6′ Cambodia wins a free kick wide in the attacking half. Sin Kakada takes it and tries his luck from distance, but his fierce shot flies well over the goal.
1′ – Kick off!
What do insiders think before the U22 Vietnam vs U22 Cambodia match?
Before the U22 Vietnam vs Cambodia U22 match is held, both sides paid certain respect to their opponents.
Coach Park Hang Seo: "The match tomorrow with Cambodia is meaningful and very difficult Cambodia is a good team with pressing and build-up. They has a number 19 player who plays very well. They have the number 19 player who plays very well. Moreover, they take a day off more than us, so We will play with all our spirit and energy."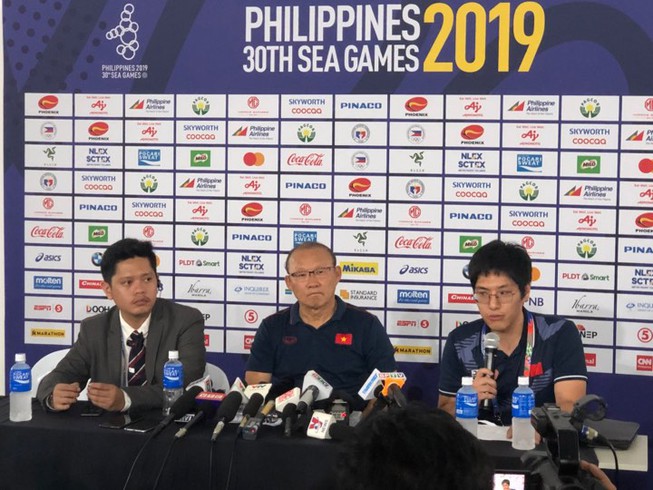 Meanwhile, U22 Cambodia coach Felix Dalmas  said confidently: "In the next match, Vietnam has a responsibility to win, we are the bottom team, we know how we play football. I have also watched Vietnam through training, the Vietnamese players are very good, they can play well on the pitch.
I don't know what percentage can Cambodia have to win the next match, but in my opinion, Cambodia can completely defeat Vietnam. We will bring out a good game and challenge Vietnam!"
U22 Vietnam faced many disadvantages before the match
The falling into the table with 6 teams made U22 Vietnam difficult in the semi-finals. Playing one more match has eroded the physical strength and health of Vietnamese players.
Not to mention that Group B is even tougher than Group A with the presence of Thailand and Indonesia, making Vietam under more pressure to achieve beneficial result. At the same time U22 Vietnam also has less than 1 day off compared to U22 Cambodia.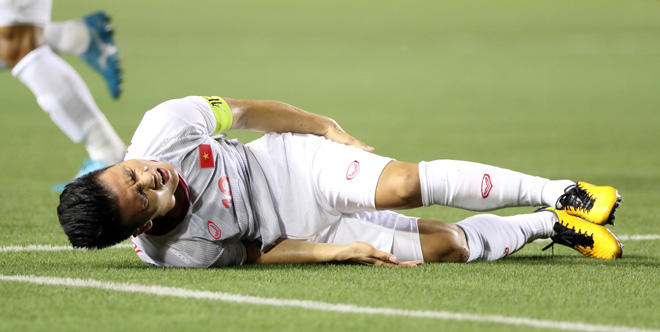 Besides, the force is not supporting U22 Vietnam. Right before the semi-final, coach Park Hang -seo had to receive sad news as captain Nguyen Quang Hai had to bid farewell to SEA Games 30 due to injury.
Vietnam U22 confidently defeated Cambodia U22
U22 Vietnam still has Van Hau, Hung Dung, Trong Hoang and Tien Linh. These are all experienced and professional players.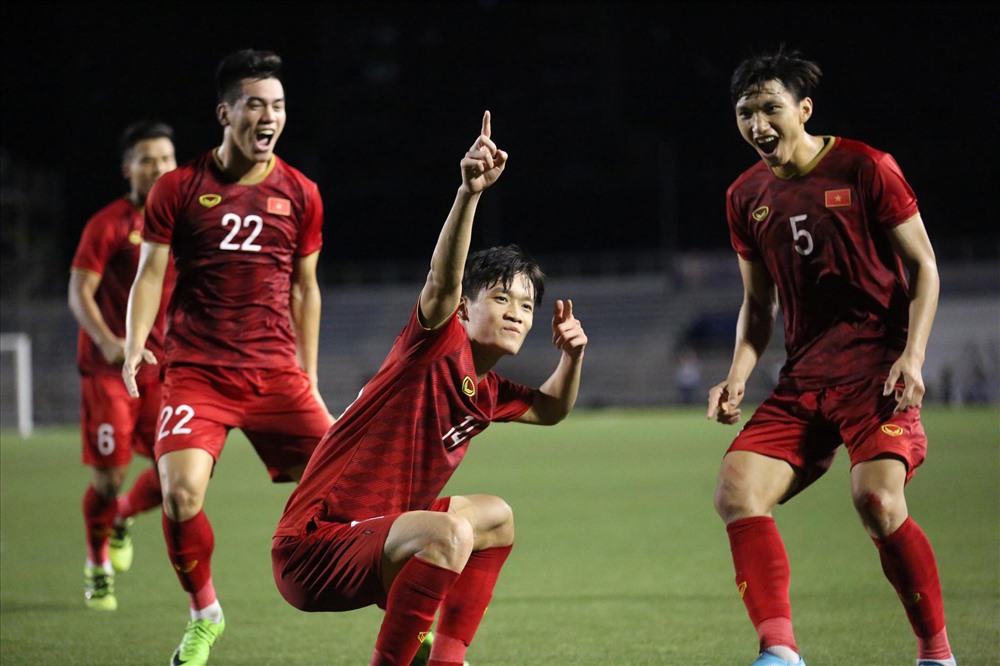 Along with the young players who are doing very well at the 30th SEA Games this time such as Hoang Duc, Duc Chinh, Trieu Viet Hung, Tran Thanh Son, ... These are the players who can shine in time to bring on the victory for U22 Vietnam
Certainly coach Park Hang-seo will compete with the highest determination to bring victory to Vietnamese fans.
Prediction: U22 Vietnam 2-0 U22 Cambodia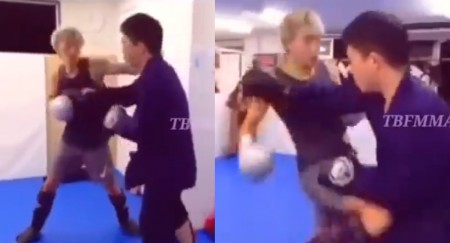 VIDEO: "Huênh hoang" tới lò Kickboxing thách đấu, cao thủ Kungfu biến thành "bao cát"
Một diễn đàn võ thuật tại Việt Nam đã chia sẻ đoạn Clip màn tỷ thí giữa một võ sĩ kickboxing chuyên nghiệp và võ sư cổ truyền.