Quang Hai pays off for being too talented?
Thứ năm, 12/12/2019 13:36 (GMT+7)
Behind Quang Hai's injury are concerns about the over exploitation on a talent.
Quang Hai speeded up to intentionally fire a shot in the U22 Vietnam vs Singapore. However, captain Irfan Fandi rushed to intervene. Fandi used his shoulder hit Quang Hai, making him fall on the pitch and hug his leg in pain, Hung Dung replaced.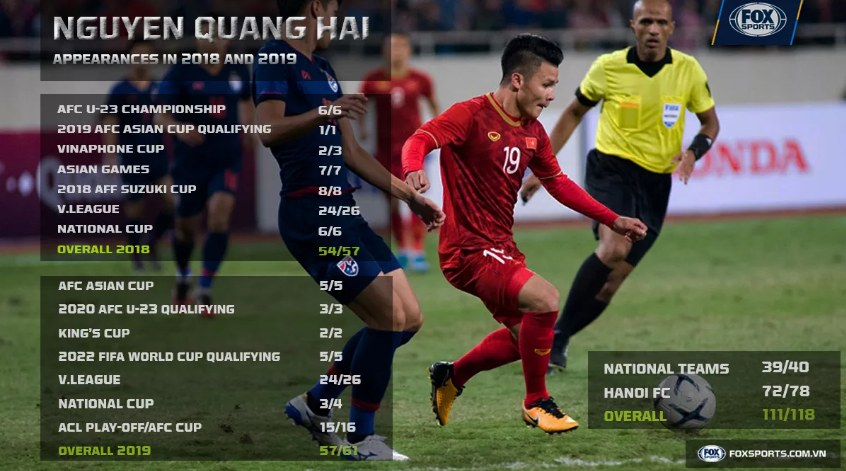 In the past two years, people saw Quang Hai played every match despite his form. He possesses "abnormal"strength and stamina.
According to statistics, Quang Hai has played a total of 54/57 matches in 2018 in both club and national teams. The figure is too terrible since Ronaldo or Son Heung Min only play about 40-50 matches a season.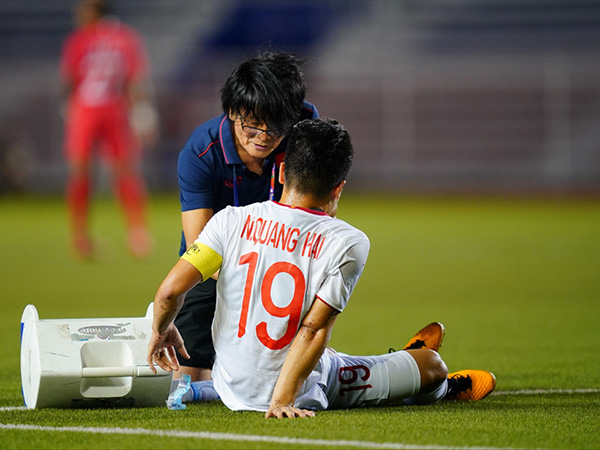 In 2019, Quang Hai broke a personal record again. Before the SEA Games took place, Quang Hai played 57/61 registered games. With the intensity of the last two years and the density of SEA Games matches, it is understandable if Quang Hai is overloaded.
He encountered a thigh muscle strain. This type of injury is a symtom of overload, the muscles are constantly working without rest will eventually lead to muscle tear injury.
Does Mr. Park know this?
Yes, Mr. Park felt tired of reporters asking too much about Quang Hai's performance. He wants all sympathy for Quang Hai- he is playing too much that he might be bored of the ball.
With his different talents, Quang Hai can meet all requirements from the head coach. He can still help his team play stable.
Therefore, both coach Chu Dinh Nghiem and Park Hang Seo must use Quang Hai as much as possible but under control to ensure he is not overload.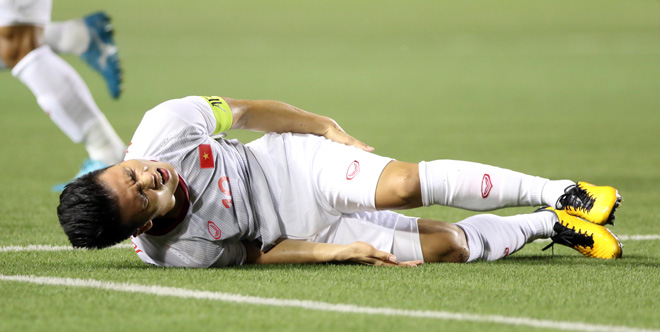 There have been too many injuries of the Vietnamese pillars: Dinh Trong, Van Duc, Xuan Truong or Van Thanh, ... all have to take a long break because they have played too much. It is a warning to take advantage of the 22-year-old's talent too much.
Understanding Quang Hai's problem and Mr. Park's concerns, maybe we can only blame Quang Hai for being too talented so we cannot find any replacement!
VIDEO: "Huênh hoang" tới lò Kickboxing thách đấu, cao thủ Kungfu biến thành "bao cát"
Một diễn đàn võ thuật tại Việt Nam đã chia sẻ đoạn Clip màn tỷ thí giữa một võ sĩ kickboxing chuyên nghiệp và võ sư cổ truyền.