HAGL president: I will give Cong Phuong free for HCMC FC
Thứ ba, 24/12/2019 09:41 (GMT+7)
HAGL president Doan Nguyen Duc reaffirmed that Cong Phuong coming back to HCMC FC is a good thing for Vietnam football.
After three times playing oversea, Cong Phuong didn't left much impression  yet HAGL president still believes Cong Phuong gets more than loses.
"I calculated right at the first time that Cong Phuong playing abroad has more advantages than drawbacks. Phuong's monthly salary is equal to 12 good players in V-League (arround $17,500), so isn't it good?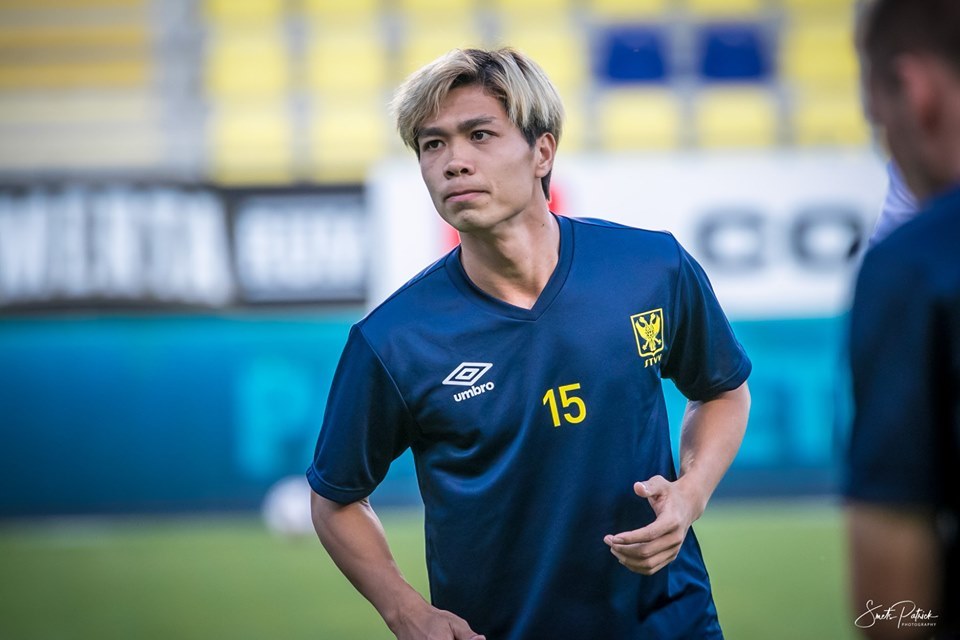 Cong Phuong always gets called to the national team, in another words, is there any better forward? Cong Phuong wants to play for HCMC, I hope he helps the team play better. Playing in Asian tournament is better HAGL," POL quoted HAGL president.
There are many people in the coaching staff and the executive board of Ho Chi Minh City who previously had a close relationship with Duc, but the HAGL president confirmed that those relationships did not affect his decision in the Cong Phuong deal.
"I once agreed that Coach Huu Thang took over the national team, or later brought Chung Hae-seong to HAGL and then to Ho Chi Minh City. Those were old relationships, no problem. I don't need money, so long as I can help anyone, I can help, no profit.
I sent Cong Phuong to my new team without taking any money. And the negotiation to buy the half-year contract was agreed by the HCMC club with Sint-Truiden. "
It is almost certain that Cong Phuong will fly to Ho Chi Minh City next time. The price is expected to fall to about $ 100,000, among the top in the history of Vietnamese football.
VIDEO: "Huênh hoang" tới lò Kickboxing thách đấu, cao thủ Kungfu biến thành "bao cát"
Một diễn đàn võ thuật tại Việt Nam đã chia sẻ đoạn Clip màn tỷ thí giữa một võ sĩ kickboxing chuyên nghiệp và võ sư cổ truyền.