Van Hau gives first assist as Heerenveen player
Author: Admin
10:21 | 25/10/2019
Vietnamese footballer Van Hau left his first impression with an assist in the reserve team of the Dutch Club Heerenveen, leading to a win over Graafschap.
In the sixth matchday of the Reserve League, Heerenveen played against Graafschap. Van Hau passed the ball from the left wing to Rein Smit, double the score in the 22th minute. This was the first time Van Hau has had an assist since he moved to the Netherland under a one-year loan agreement.
20-year-old Van Hau proved his flexibility and good cooperation with teammates  during the match. His  left wing position was the main attacking side of Heerenveen.
Van Hau also defended his wing so well that opposing players could not find a space.
The game ended 3-1 for Heerenveen's reserve team. Arjen van der Heide and  Emil Frederiksen scored the remaining  two goals.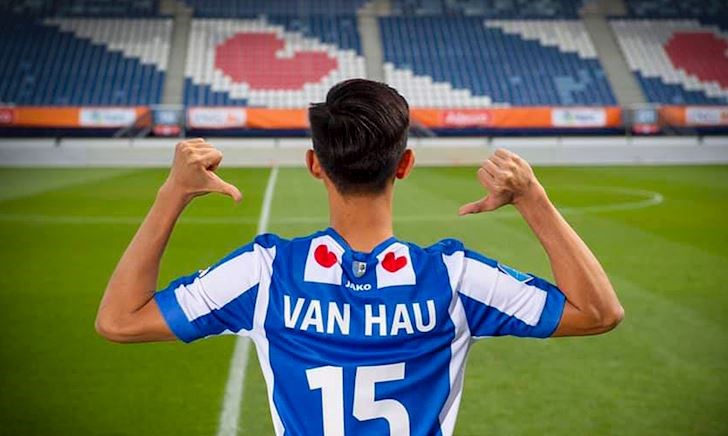 The strong win satisfied manager Johnny Jansen and his players. The reserve team of Heerenveen is on the 5th place of Group A with 11 points after 6 matches.
Van Hau's chance for playing  in the main team is wide open if he keeps shining like what he did for the reserve team.