Heerenveen coach: 'We want to make Van Hau a cornerstone of Heerenveen'
Thứ tư, 25/09/2019 17:45 (GMT+7)
Johnny Jasen, Dutch club Heerenveen's coach, has praised Vietnamese defender Doan Van Hau's potential, saying Heerenveen will help his career prosper.
Hau played impressively in Heerenveen's recent 3-3 draw with Feyenoord.
"Van Hau is a good player. He has the potential to become a key player on our team," said Jansen.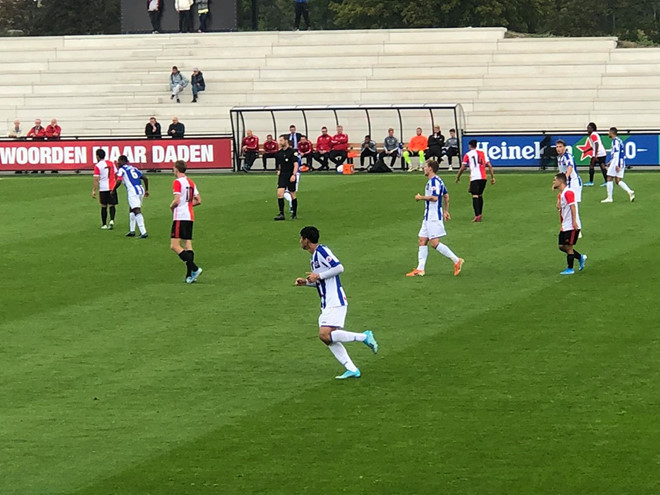 "The team will help him get past the language barrier. He needs time to adapt and develop here. I believe this is the right path for him to build up his career," said Jansen.
Heerenveen will travel to Venlo for a Belgium Cup match on Saturday.
VIDEO: "Huênh hoang" tới lò Kickboxing thách đấu, cao thủ Kungfu biến thành "bao cát"
Một diễn đàn võ thuật tại Việt Nam đã chia sẻ đoạn Clip màn tỷ thí giữa một võ sĩ kickboxing chuyên nghiệp và võ sư cổ truyền.