Van Hau active, Jong Heerenven ties at home
Author: Admin
11:10 | 10/10/2019
Doan Van Hau was again on the roster for Jong Heerenveen's match against Jong Heracles in round 5 for the reserve league.
Jong Heerenveen took on Jong Heracles on Monday in the Reserve League in the Netherlands. Doan Van Hau was again on the roster.
The home team took the lead in the first half and came out aggressive. In the third minute, Jong Heerenveen forward Anders Breyer scored the first goal for the home team.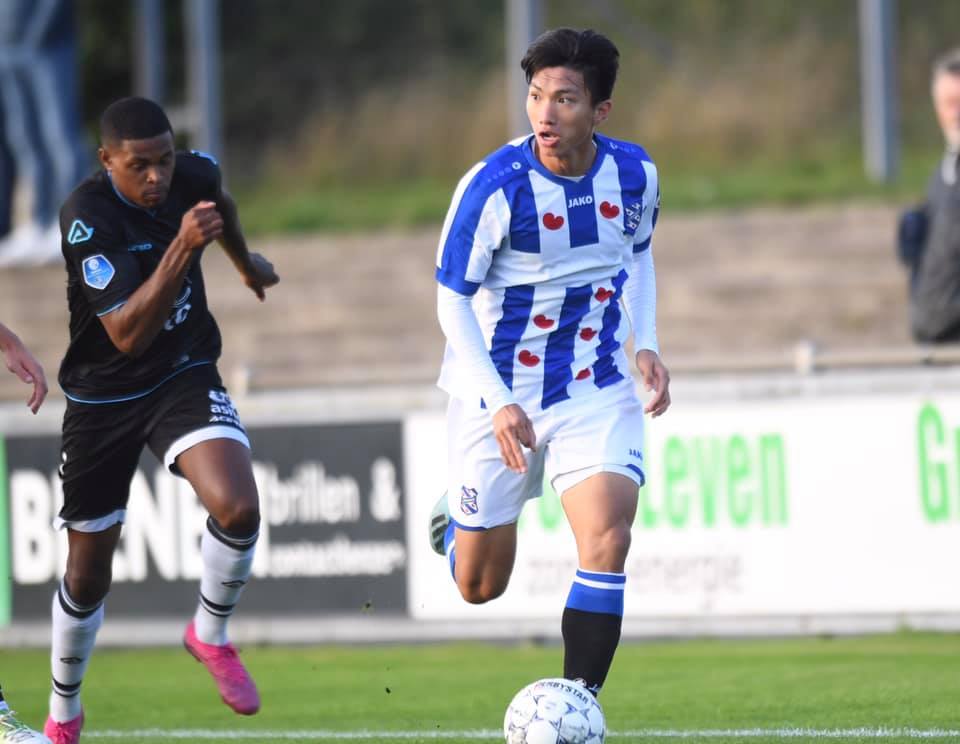 Van Hau, a left winger, neutralized his counterpart on the opposing team. He also played well on the attack, notably with a shot at distance in the 18th-minute.
Van Hau played confidently on the left wing  and deftly got out of dangerous situations. He did an excellent job in the first half.
In the second half, the visiting team dominated the game with relentless attacks, constantly challenging the  net of the home team. Heracles had their first goal in the 60th minute, delivered by Van de Buijs.
Van Hau and his teammates could not respond to the second half pressure, finishing 1-1.
In the tie, Van Hau learned valuable lessons about communication on the field. Another positive takeaway is that he put in a  full 90 minutes without getting exhausted, all of which points to the fact that he belongs on the first team.