Doan Van Hau receives dream package at SC Heerenveen
Thứ sáu, 20/09/2019 14:18 (GMT+7)
Doan Van Hau was provided a car and an apartment shortly after he landed in the Netherlands, where he will play for the Dutch top division SC Heerenveen on his 1-year loan move from V.League champions Hanoi FC.
Van Hau arrived in the Netherlands yesterday and a Heerenveen representative took him to Abe Lenstra Stadium to get his locker.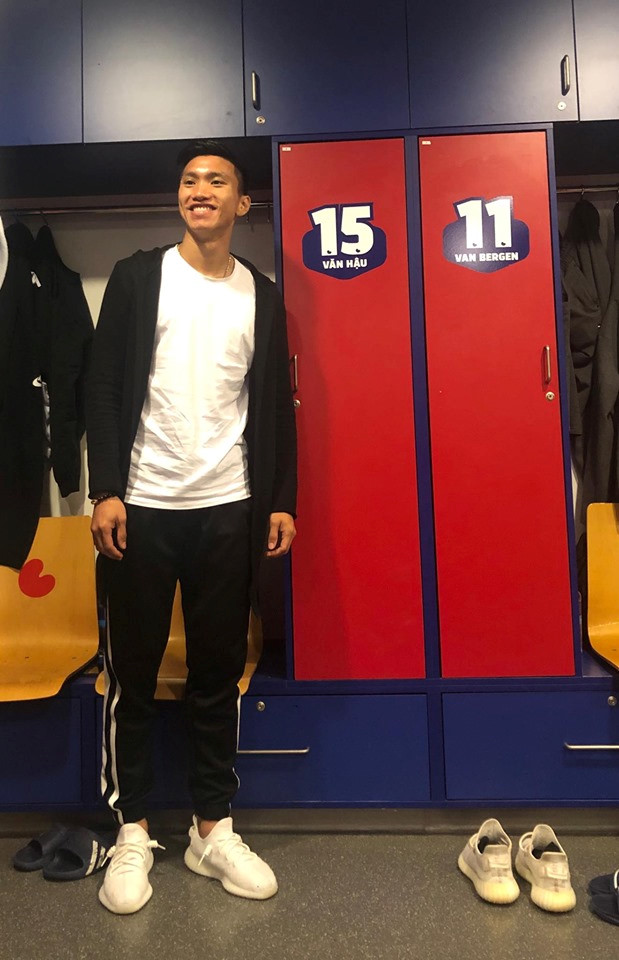 SC Heerenveen gave him a luxury Volkswagen  Passat. The Thai Binh-born defender also received a glamorous, fully-equipped apartment, the likes of which he didn't have in Vietnam.
Since the club wants Van Hau to receive the best treatment, they arranged a team building day for the Vietnamese player with his teammates to take place today.
Van Hau will have his first training session with Heerenvenn on Friday. Coach Johnny Jansen said he wants the newcomer in the lineup, but first  needs to assess Van Hau's stamina for the weekend game against Ultrecht.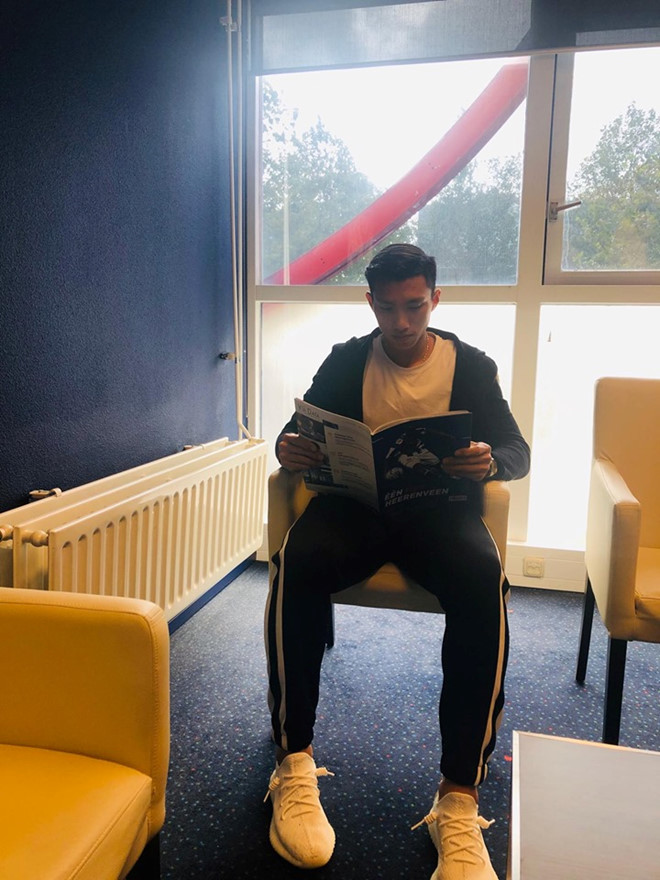 "Dutch football is not the same as in Vietnam. They prefer a fast paced, highly physical game. My new teammates possess what might be called the ideal body for the sport. I am 1,85 meters tall while they are all 1,86 meters and above. I am nervous but excited for the challenges ahead," said Van Hau.
The Heerenveen - Ultrecht match will kick off at 5:45pm Sept 22.
VIDEO: "Huênh hoang" tới lò Kickboxing thách đấu, cao thủ Kungfu biến thành "bao cát"
Một diễn đàn võ thuật tại Việt Nam đã chia sẻ đoạn Clip màn tỷ thí giữa một võ sĩ kickboxing chuyên nghiệp và võ sư cổ truyền.
Cập nhật lúc: 10:15:15 24/05/2022