U22 Vietnam recieves good news on pillar's injury
Author: Admin
09:13 | 14/12/2019
Midfielder Trong Hung will be likely to join Vietnam in the final at SEA Games 30th men's football.
Vietnam will take on Indonesia in the final of men's football at SEA Games on Dec 10. This is the most crucial match of Vietnam in 2019 yet Park will not have Quang Hai's service due to injury. However, Trong Hung is ready to come back.
Nguyen Trong Hung is recently reported to fully recover from his injury. Park intended to field him in the second half of the Vietnam vs Cambodia match last Saturday yet kept him on the bench to secure the win.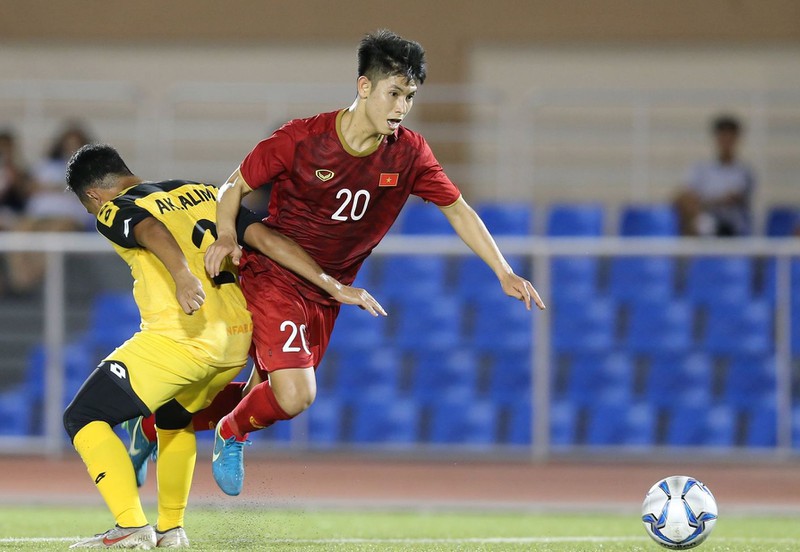 This is such a good news for Vietnamese fans as Park will have more choices on the attack, especially after Quang Hai's absence.
Trong Hung is likely to be tapped for the final against Indonesia. In the qualifiers, the Thanh Hoa player could not represent Vietnam because of injury. Thereby, this could be a tratergic card for Park to defeat Indonesia.
Vietnamese football would make a historic record of crowning the championship on both men's and women's football.
Vietnam women's football team successfully defended their championship by thrashing Thailand. This is the motivation for U22 Vietnam to bring a record to Vietnam at SEA Games 30.