Park Hang-seo on Van Quyet's exclusion from the lineup
Author: Admin
18:00 | 03/09/2019
Vietnam's head coach recently spoke about his decision not to call up Van Quyet to the national team.
The South Korean coach has a delicate task to balance the needs of Vietnam's senior squad and U22 team to optimize the preparation of both teams.
He stated frankly that Vietnam's most important target right now is the World Cup second round qualification even as U22 Vietnam is bracing for the SEA Games. He needed to make the most reasonable plan, he could.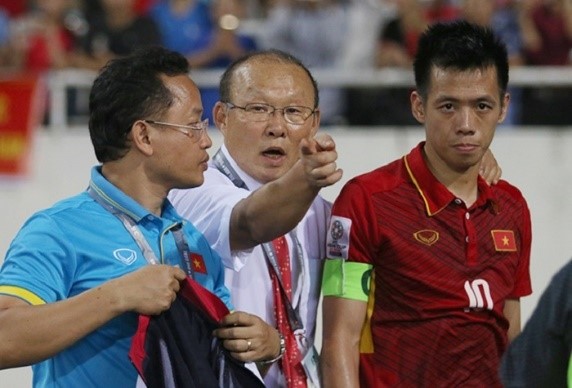 Asked about Van Quyet and Ho Tuan Tai's absence, Park said: "Van Quyet has always been a good player and is at his peak. I watch him closely all the time. Tuan Tai was on my preliminary list."
Asked how he rates the other Vietnamese forwards Anh Duc, Tien Linh, and Minh Tuan, Park replied: "The number of goals is important, but it is just one of the crucial criteria".
Meanwhile, Van Hau and Trong Hoang made the roster despite being injured. "Trong Hoang's and Van Hau's injuries were initially serious, but they can run and are getting better now. If their doctors approve, I will take them to Thailand, with all respect to their doctors' advice."