HAGL denies Deportivo Alaves's offer on Van Toan, Tuan Anh's trial job
Author: Admin
17:30 | 20/12/2019
HAGL confirmed that Tuan Anh and Van Toan will not take a trial in La Liga side Deportivo Alaves.
Duo Van Toan and Tuan Anh are the focal point of the transfer window before the season V-League 2020. Earlier, La Liga representative in Vietnam stated its' intention to invited the players to La Liga.
One of HAGL leaders shares, "We want both players focus on the training with HAGL instead of taking trial in la Liga. HAGL wants to improve it's position on the rankings next season," Zing quoted.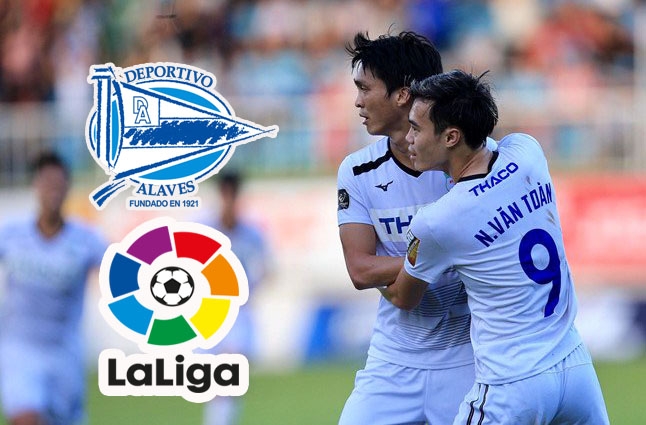 It seems that 2 weeks are short to bring effective results for both sides so Tuan Anh and Van Toan will concentrate on their career in Vietnam.
Nguyen Quang Hai was once sent the same invitation by the club yet Quang Hai wanted to play in Hanoi FC>
HAGL is in Da Nang city for the friendly with SHB Da Nang.
The HAGL team showed their ambition to make a change when they soon prepared their personnel right after the 2019 V-League ended. The quality foreign players like Memovic Damir or Vietnam-origin midfielder Steven Dang are expected to strengthen the team's defense.
The rejuvenation campaign continued to be promoted by HAGL coaching staff when 7 U21 players were promoted to the first team. This made the leadership of Tuan Anh and Van Toan even more important in the V-League 2020 season.