Quang Hai in the radar of Thai League and J-League: Thai media
Chủ nhật, 20/10/2019 15:00 (GMT+7)
Thailand media revealed that many Japanese clubs are keeping their eyes on Quang Hai.
Japanese clubs are keeping an eyes on Vietnamese midfielder Nguyen Quang Hai, according to Thai media.
"Deportivo Alaves are rushing to recruit Nguyen Quang Hai again but they will have to compete with some J-League clubs. Reports have confirmed that several Japanese clubs are ready to sign the Hanoi FC player," the Siam Sport wrote.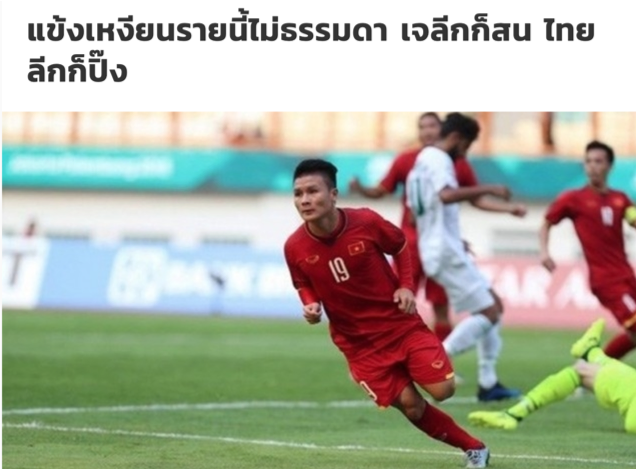 "The Thai League should not miss the chance to get the best Vietnamese player at the moment. BG Pathum United have expressed an interest in Hai but Hanoi FC declined their proposal," it added.
Quang Hai has been one of the brightest Vietnamese stars during the World Cup 2022 qualifiers. The 22-year-old scored a world-class goal a in the Vietnam vs Malaysia match last week.
However, following Cong Phuong and Van Hau situations in Europe, Hanoi should consider thoroughly before sending their best player overseas.
VIDEO: "Huênh hoang" tới lò Kickboxing thách đấu, cao thủ Kungfu biến thành "bao cát"
Một diễn đàn võ thuật tại Việt Nam đã chia sẻ đoạn Clip màn tỷ thí giữa một võ sĩ kickboxing chuyên nghiệp và võ sư cổ truyền.