Coach Park Hang Seo: 'We have only one match to win the SEA Games'
Author: Admin
10:47 | 10/12/2019
Coach Park Hang-seo has shared about Tien Linh case right after the SEA Games 30 semi-final match between U22 Vietnam vs U22 Cambodia finishes.
In the post match press conference of the SEA Games 30 between U22 Vietnam vs U22 Cambodia, coach Park Hang-seo as usual praises his players:
"Thank all the players for the match today. I know fans have been waiting for more than 60 years to win the SEA Games gold medal. We have only one match left."
Sharing about Tien Linh's injury, Mr. Park said that Becamex Binh Duong's player had some health problems:
"He wants to play anymore so he feels unhappy about being changed. Still, I need him for the final. His injury is not very serious and I will check his condition."
Commenting on this match, Coach Park said that this is an easy match. The players did exactly what he had planned.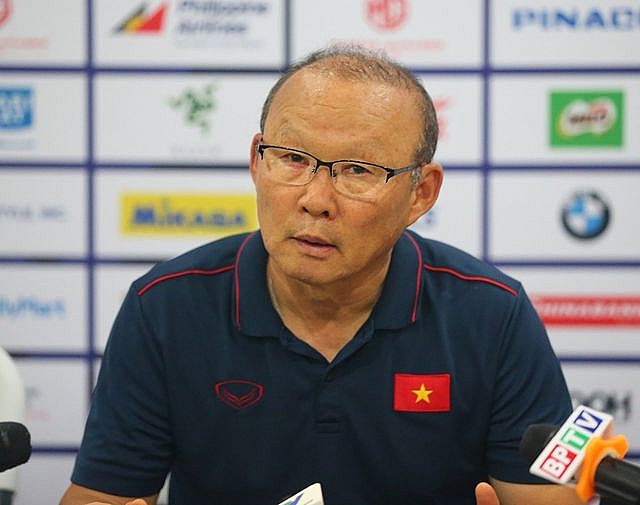 Park Hang-seo had a little tactical adjustment with the 2-striker diagram.
"Today, there is no Trong Hung and Quang Hai, so we have to discuss to propose a solution. My 2 assistants said we only need 1 striker, 1 assistant prioritizes 2 forwards because there is a final. In the end we decided to play 2 strikers.  Duc Chinh and Tien Linh had played very well."
Speaking of U22 Indonesia,
"Vietnam and Indonesia stay at the same hotel, so we see each otfer everyday. We are colleagues, know each other and will meet in the final. I want to congratulate Indonesia for being in the final. I hope Indonesia coach will prepare well for the match."
Park also thinks that Indonesia is one of the strongest teams in this year's tournament:
"U22 Indonesia is the most balanced team in the tournament with an equal set of players. They deserve to reach the final as one of the strongest teams in the tournament."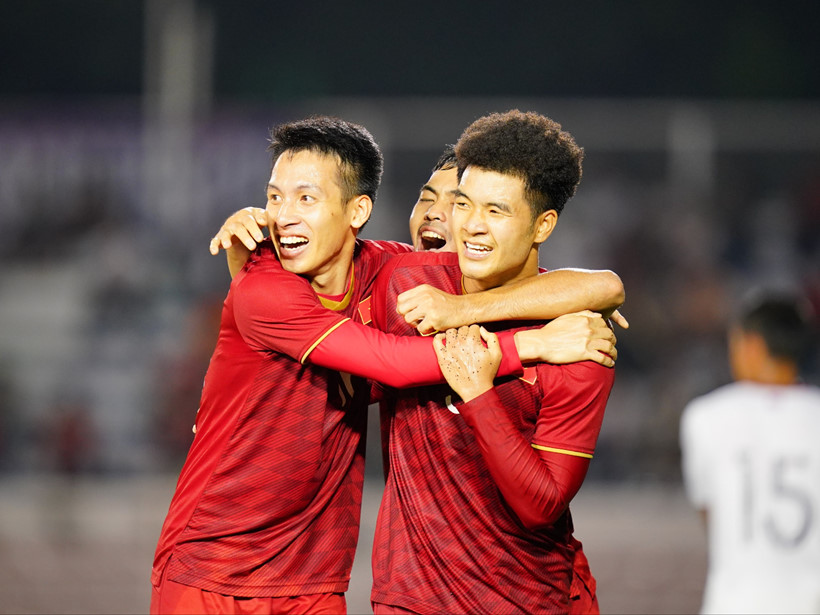 "I have sore eyes, so I don't want to approach players. I'll have someone to check my eyes tomorrow."
Park Hang-seo received a yellow card, the Korean coach said:
"a card for player is like for their coach. Me and my assistant Lee Young Jin have experience so I know how to regulate and talk to the referee."
"As a team coach you should not comment on another team coach. However, we won Indonesia in Bali, in the group stage and in Hanoi. So we want to win the next match too."
Defeating U22 Cambodia convincingly, U22 Vietnam will enter the final of the SEA Games 30 against U22 Indonesia. The match will take place at 7:00 on Tuesday.