Van Hau stays in Heerenvene, unable to serve U23 Vietnam in AFC U23 Championship
Chủ nhật, 22/12/2019 14:06 (GMT+7)
According to the latest news, Doan Van Hau decided to stay back in Heerenveen and play for Heerenveen and doesn't compete AFC U23 Championship 2020 finals with U23 Vietnam.
VFF and Park Hang-seo expressed their wish to have Van Hau in AFC U23 Championship 2020. Yet Tien Phong press revealed that Van Hau decided to stay in Heerenveen to seek a start.
AFC U23 Championship doesn't belong to FIFA system, thereby, Van Hau's presence depends on Heerenveen, and Hanoi FC chairman. His wish is understandable.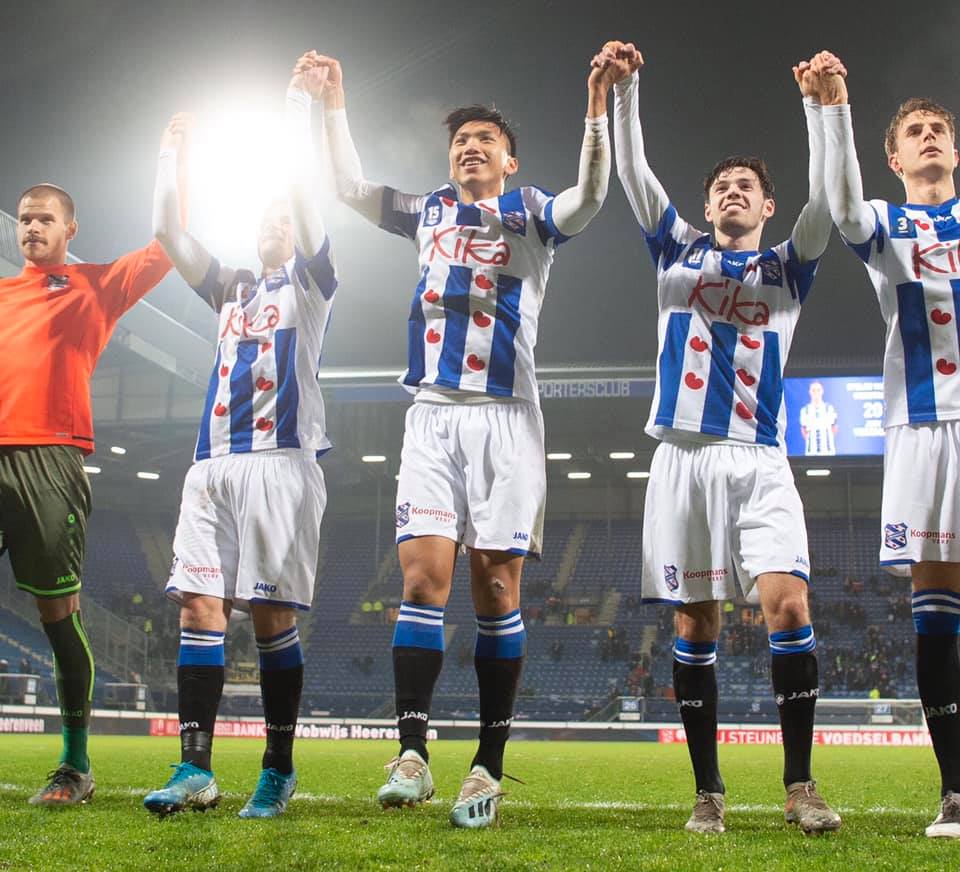 Recently, Van Hau was fielded by coach Johnny Jansen in the 89th minute in the Dutch League match. This was a good signal for the player after a long time getting used to the new environment.
Most fans also support his decision since this would improve his skills.
Recently Van Hau has returned to serve the U22 Vietnam  in SEA Games 30, the gold medal is a worthy reward for Van Hau. The Dutch team also held a ceremony to honor the 20-year-old boy.
AFC U23 Championship 2020 finals  will take place in January to, U23 Vietnam will be in the same group with UAE, Jordan and North Korea.
VIDEO: "Huênh hoang" tới lò Kickboxing thách đấu, cao thủ Kungfu biến thành "bao cát"
Một diễn đàn võ thuật tại Việt Nam đã chia sẻ đoạn Clip màn tỷ thí giữa một võ sĩ kickboxing chuyên nghiệp và võ sư cổ truyền.