Doan Van Hau happily shares about his first match in Heerenveen
Thứ hai, 23/12/2019 11:00 (GMT+7)
Doan Van Hau could not hire his joy to play in the Heerenveen first team on Tuesday night.
In the Heerenveen win over Roda last night, Van Hau was finally tapped in the 89th minute, which satisfied Vietnamese fans. Heerenveen didn't have any challenges to face underdog Roda and brought home 3 points with a 2-0 victory. Van Hau cam in and didn't leave much impression but was drawn a yellow card in the 90+2.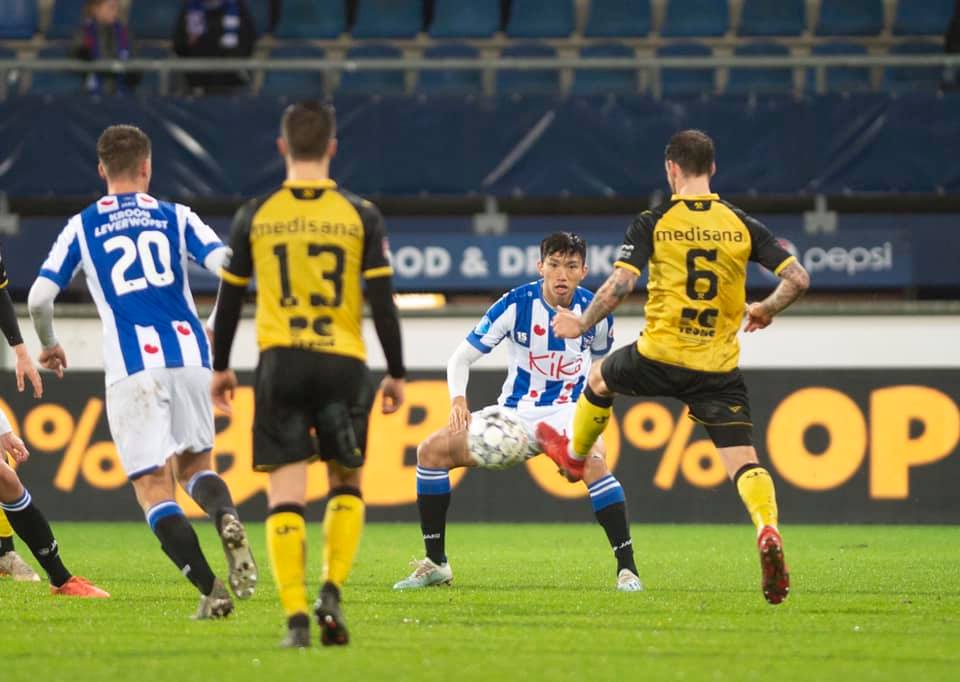 Speaking after the match, Doan Hau sais happily, "When I have a chance to play in top fight league in the Netherlands, I am really happy. After today, I will continue practicing hard to be used more. I hope that other Vietnamese players can play oversea, especially in the Netherlands. I am thrilled to hear fans calling my name from the stands."
I think my family is happy to see me with support from fans. I believe they will always supports and accompany me in the next time. I will do my best not to disappoint them."
"There will be some Vietnamese sponsors coming and coorperate with Heerenveen. I will try my best to bring Vietnam image to the world," Hau added.
Heerenveen will take on Abe Lenstra at home in the round 18 of the Dutch League. Hope that Johnny Jansen will give Van Hau more chances in the Eredivisie- one of the top fight in Europe.
VIDEO: "Huênh hoang" tới lò Kickboxing thách đấu, cao thủ Kungfu biến thành "bao cát"
Một diễn đàn võ thuật tại Việt Nam đã chia sẻ đoạn Clip màn tỷ thí giữa một võ sĩ kickboxing chuyên nghiệp và võ sư cổ truyền.