Thailand to lose Thitipan's service ahead of big matches
Thứ tư, 30/10/2019 19:00 (GMT+7)
Midfielder Thitipan Puangchan is unlikely to join the Thailand national team for its World Cup qualifier matches against Vietnam and Malaysia.
"My injury is healing now. I can do light exercises but I need to follow doctor's decision about whether or not I can come back," Thitipan told Siam Sport.
In the latest rally, J-League-based midfielder was not summoned.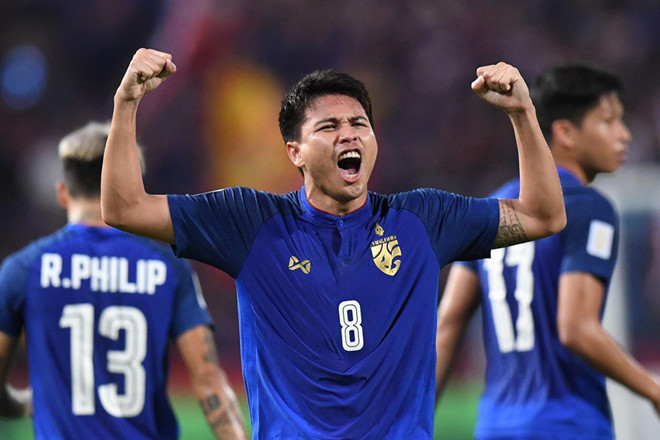 The Thai League will end this week and the Thailand national team is assembling under coach Akira Nishino, except for the Ratchabury and Thai Port players. The Japanese coach says he is focused 100% on the two important matches against Vietnam and Malaysia.
Thai fans are anticipating Chanathip's return, although he will sit out the final of the Japan Cup on October 26. Siam Sport reported that Chanathip is recovering quickly but they are still waiting for a green light from the doctors.
Thailand is currently 1st in Group G with 7 points, ahead of Vietnam on total goals, followed by 3rd-place UAE with 6 points. Malaysia is at the bottom of the group with just 3 points.
VIDEO: "Huênh hoang" tới lò Kickboxing thách đấu, cao thủ Kungfu biến thành "bao cát"
Một diễn đàn võ thuật tại Việt Nam đã chia sẻ đoạn Clip màn tỷ thí giữa một võ sĩ kickboxing chuyên nghiệp và võ sư cổ truyền.
Cập nhật lúc: 08:15:15 25/05/2022