Chanathip will recover in time for the Vietnam-Thailand 2022 World Cup qualifier
Thứ sáu, 25/10/2019 15:30 (GMT+7)
Thailand's number one star player Chanathip injured his thigh muscle just before Thailand's match against UAE and was absent from Thailand's 2-1 victory over UAE.
Sapporo club doctors say Chanathip needs 2-3 weeks to recover and might be ready for Thailand's two important games against Malaysia and Vietnam.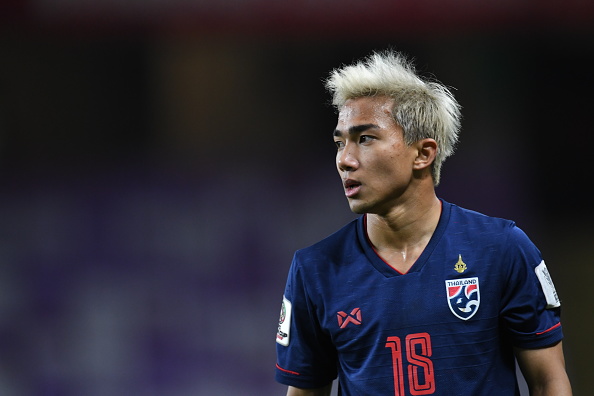 Chanathip's return in time for Thailand's away match at My Dinh stadium will be good news for coach Akira Nishino because Chanathip is his key player, along with young talents Supachok Sarachat and Ekanit Panya.
Thitiphan also is likely to rejoin Thailand after tearing a calf muscle during Thailand's World Cup qualifier opener.
Thailand ranks 1st in group G. It is tied with Vietnam with 7 points but has more total goals.
Vietnam will take on Thailand on November 19.
VIDEO: "Huênh hoang" tới lò Kickboxing thách đấu, cao thủ Kungfu biến thành "bao cát"
Một diễn đàn võ thuật tại Việt Nam đã chia sẻ đoạn Clip màn tỷ thí giữa một võ sĩ kickboxing chuyên nghiệp và võ sư cổ truyền.