Thailand coach: Vietnamese footballers lack professionalism
Thứ năm, 17/10/2019 19:30 (GMT+7)
More than one month after the Vietnam-Thailand match, the Thai National Team's head coach Akira Nishino said he is dissatisfied with the way Vietnam played.
In the first round of World Cup 2022 qualifiers on September 5, Thailand tied Vietnam in Thammasat stadium. Despite their home advantages, Thailand could not create scoring chances.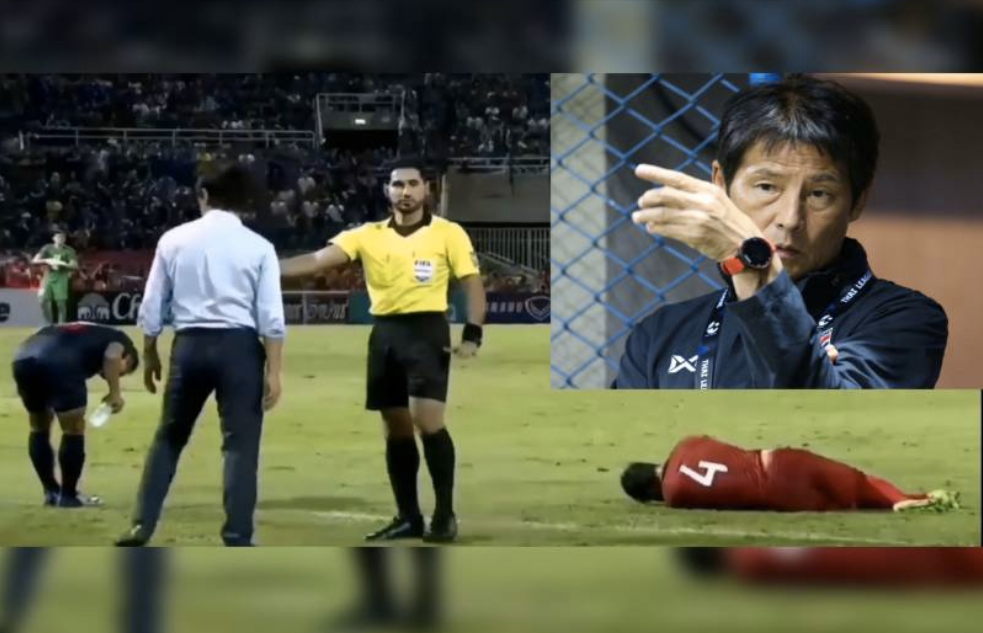 The match was hard-fought and many fouls were committed. In the 86th minute, Chanathip was fouled by Bui Tien Dung, but the Vietnamese midfielder went down as if in pain. Nishino claimed that Dung was trying to delay resumption of play. The Japanese coach even screamed at Dung and said something which appeared to shock his Thai coaching staff.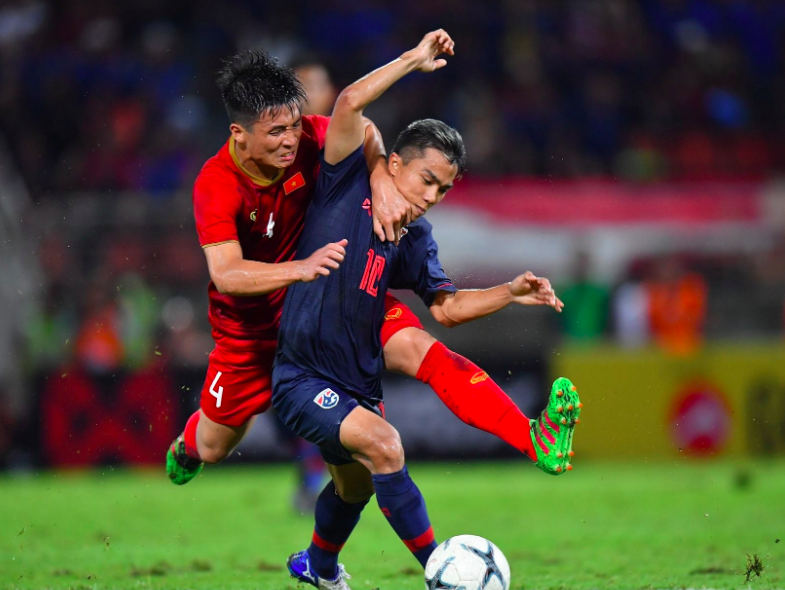 Nishino told the Dailynews of Thailand: "It happened right in front of me and I thought the Vietnam player intentionally laid down to delay the match. So I said some bad words in Japanese, and told him to stand up quickly to continue the match."
"As I see it, in some countries with a low or average football level, the real time of a match is less than 90 minutes. They really only play in 50-60 minutes. In a more developed countries, players make every effort to reach a good outcome. But here, I could not understand their style. Football will not improve if there are many unprofessional players like that." Nishino said.
Following the draw to Vietnam, Nishino was criticized by sports reporters and Thai fans for failing to show his superiority over Park Hang-seo. Nishino redeemed himself with two consecutive wins over Indonesia and UAE.
Thailand is now ranked 1st in group G. Vietnam will host Thailand in My Dinh stadium on November 14.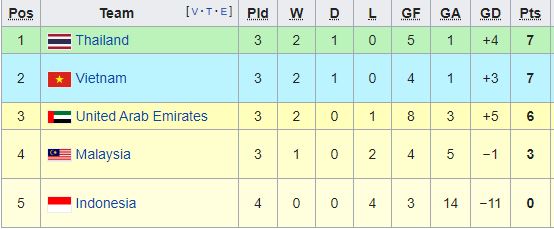 VIDEO: "Huênh hoang" tới lò Kickboxing thách đấu, cao thủ Kungfu biến thành "bao cát"
Một diễn đàn võ thuật tại Việt Nam đã chia sẻ đoạn Clip màn tỷ thí giữa một võ sĩ kickboxing chuyên nghiệp và võ sư cổ truyền.
Cập nhật lúc: 09:05:09 24/05/2022