Thai press predicts 'best possible lineup' of Thailand NT
Thứ bảy, 02/11/2019 14:00 (GMT+7)
Akira Nishino has not found out the best lineup for Thailand NT in the previous call-ups on Sept and Oct. However, according to the Thairath, the Japanese coach has figured out the best lineup after just three matches.
Nishino announced the 32-player roster last week for the next rally on November, which is between Oct 31 and Nov 4. They will remarch after 4 days to prepare for the matches against Malaysia and Thailand.
Three matches were applied three different squads. In the Vietnam vs Thailand games, Nishino used 4-4-2 formation with no pure striker.
In the Thailand's 3-0 win over Thailand, Nishino fielded the only striker Supachai Jaded, with 4-2-3-1 formation, however, the forward did not complete his task at the attack position.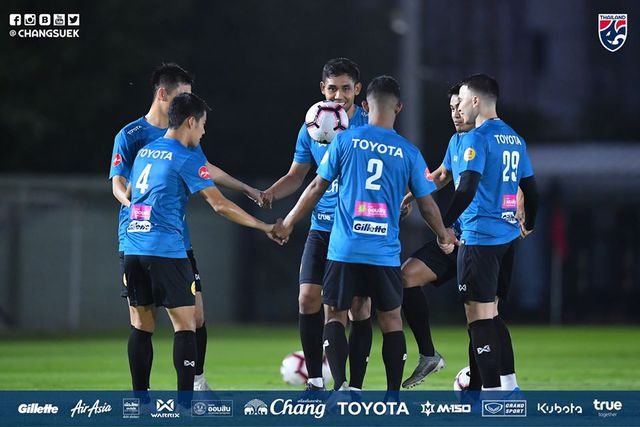 In the October rally, Thailand played one official qualifier and a friendly match, which Nishino applied 4-2-3-1 formation by using Teerasil Dangda as the center striker.
Success from the previous matches once again makes the Thairath believe that Nishino has found out the optimal tactical formation for Thailand, thereby, Nishino will use this lineup for the next match with Malaysia.
According to Thairath's analysis, goalkeeper Siwarak Tedsungnoen displayed well in the last three matches so he will continue to be used. It is unlikely that Kawin Thamsatchanan will regain his official position.
Burriram's defender Korrakot Wiriyaudomsiri will replace left-back Theerathon Bunmathan who is suspended with two yellow cards.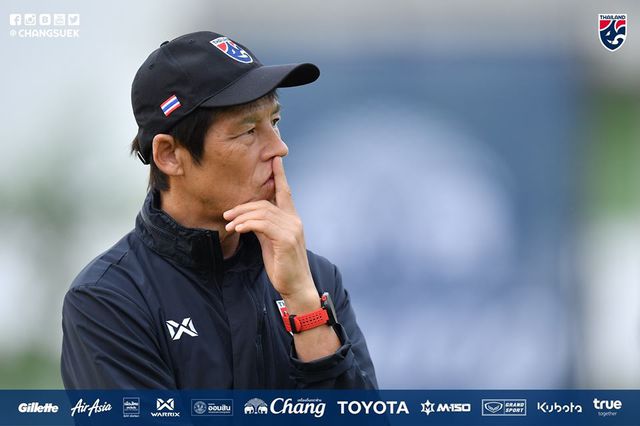 It was a bit surprising that Thairath chose Nitipong Selanon for the right-back of the War Elephants, rather than the regular starting player Tristian Do. The reason may be that Nitipong Selanon played well in the right-back position in the UAE's 2-1 thrashing, so Nishino would not want to change, especially when Tristian's performance in September was not really impressive.
The central midfield duo Sarach Yooyen and Phitiwat Sukjitthammaku who tend to recover the ball, will continue to start. These two players are both in Thailand's starting lineup in their victory over Indonesia and the UAE.
Chanathip Songkrasin will surely play alongside Supachok Sarachat after returning from injury. Meanwhile, if Thitipan Puangchan is unable to recover quickly, the opportunity will open for Ekanit Panya, the outstanding player in the match against UAE.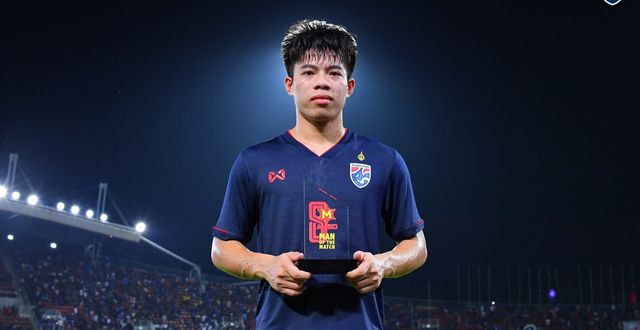 In the attacking position, coach Nishino summoned up to five players, including new face Chayawat Srinawong. Teerasil Dangda scored in the UAE match and Congo friendly match so there was no reason for Nishino to bench him.
The current best Thai squad based on Thairath's choice:
Goalkeepers: Siwarak Tedsungnoen.
Defenders (from right to left): Nitipong Selanon, Manuel Bihr, Pansa Hemviboon, Korrakot Wiriyaudomsiri.
Central midfielders: Sarach Yooyen and Phitiwat Sukjitthammaku.
Attacking midfield (from left to right): Ekanit Panya, Chanathip Songkrasin, Supachok Sarachat.
Forward: Teerasil Dangda.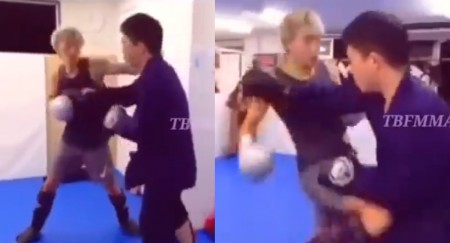 VIDEO: "Huênh hoang" tới lò Kickboxing thách đấu, cao thủ Kungfu biến thành "bao cát"
Một diễn đàn võ thuật tại Việt Nam đã chia sẻ đoạn Clip màn tỷ thí giữa một võ sĩ kickboxing chuyên nghiệp và võ sư cổ truyền.