Thai duo confident in defeating Vietnam
Thứ sáu, 15/11/2019 18:00 (GMT+7)
Football stars Chanathip and Theerathon said they will help Thailand defeat Vietnam in My Dinh stadium on November 19 during World Cup 2022 qualifiers.
Coach Akira Nishino announced the 24-man roster to attend 2 World Cup qualifiers against Vietnam and Malaysia, two important games that decide a ticket for the next round.
Right after the list was finalized, Thai stars Chanathip and Theerathon voiced their determination to thrash Vietnam on its soil.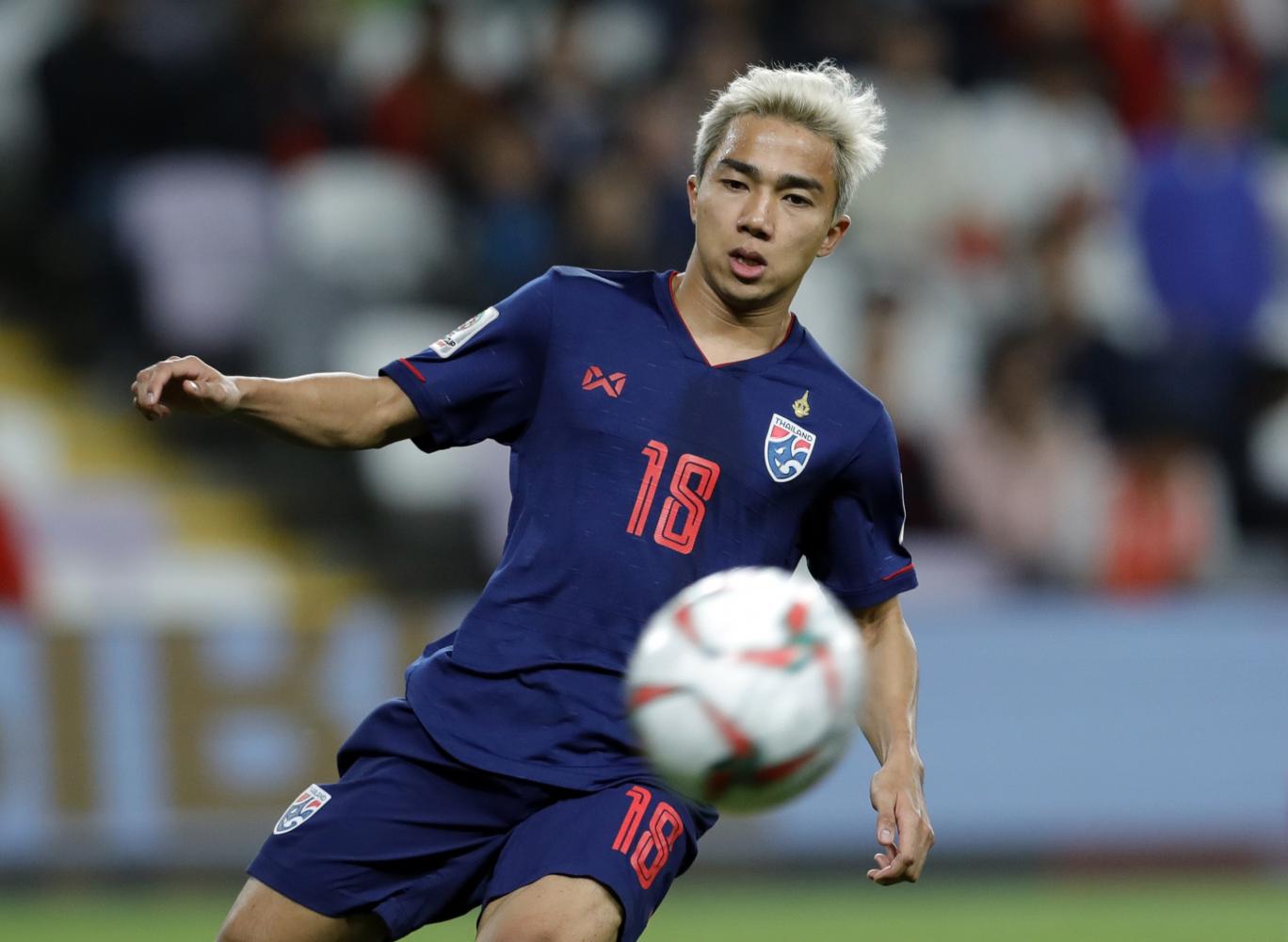 Thai captain Theerathon said, "Thailand has two more matches this year in World Cup 2022 qualifiers. I am happy to serve Thailand and I will do my best to lead the team to beat Vietnam."
Chanathip, who has just come back after a long rehabilitation period, said: "I am proud to be back with Thailand NT. In the previous match, I was disappointed for being unable to celebrate the  2-1 triumph over UAE. In the upcoming matches, I will try more to help Thailand beat Vietnam and Malaysia," the 26-year-old said.
Both Chanathip and Theerathon are playing in J-League1 for Consadole Saporro and Yokohama F. Marinos. They will train with the Thai national team for matches against Malaysia and Vietnam on November 14 and November 19.
VIDEO: "Huênh hoang" tới lò Kickboxing thách đấu, cao thủ Kungfu biến thành "bao cát"
Một diễn đàn võ thuật tại Việt Nam đã chia sẻ đoạn Clip màn tỷ thí giữa một võ sĩ kickboxing chuyên nghiệp và võ sư cổ truyền.