Quang Hai most favorite footballer for TVCF on Vietnam's national team
Thứ năm, 31/10/2019 15:30 (GMT+7)
According to Q&Me, Quang Hai is the best-known player on the Vietnam national team.
Recently, Q&Me conducted a survey to detmerine Vietnam's favorite player on TV. Quang Hai who received 2018 Vietnamese Golden Ball, topped the survey with 37% of the mentions.
Second place went to goalkeeper Bui Tien Dung. He became famous after an unforgetable performance in the AFC U23 Championship final in 2018. He has since signed many advertising contracts and appeared in many TV and newspaper ads.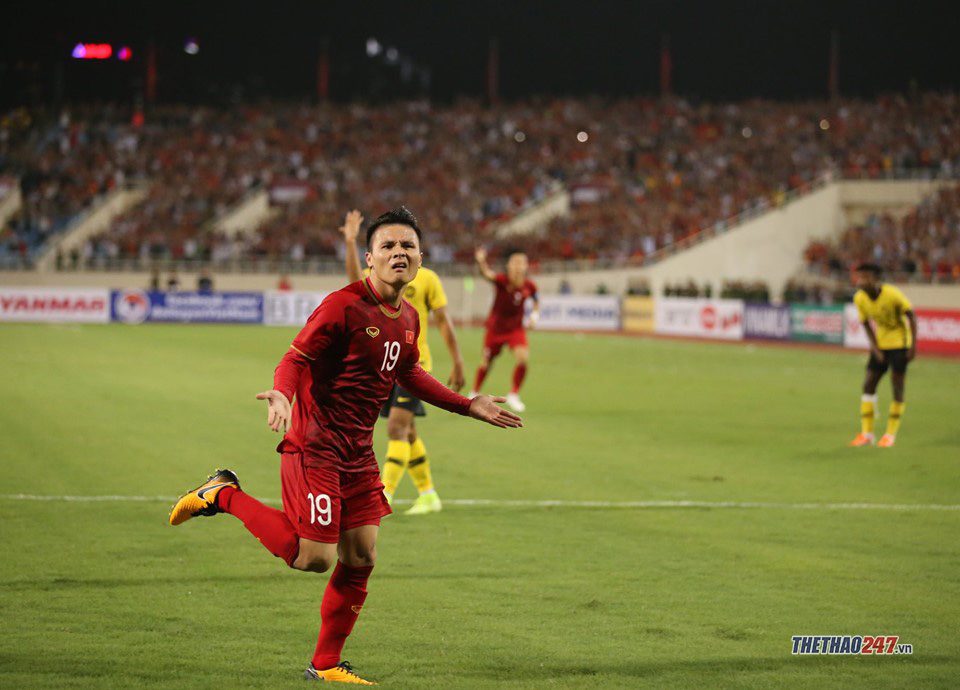 Bui Tien Dung has not done much so far this year. He has been on bench most of the time with Hanoi FC. Van Cong's reliable performance has robbed Bui Tien Dung of almost every chance to play in the V-League and other tournaments.
He is rumored to be returning to Thanh Hoa FC as soon as V-League 2019 ends. Hanoi FC has extended its contract with Phi Minh Long for three years.
Also on the Q&Me list of favorite footballers were Dang Van Lam with 5%, Luong Xuan Truong with 4% and Nguyen Cong Phuong with 3%.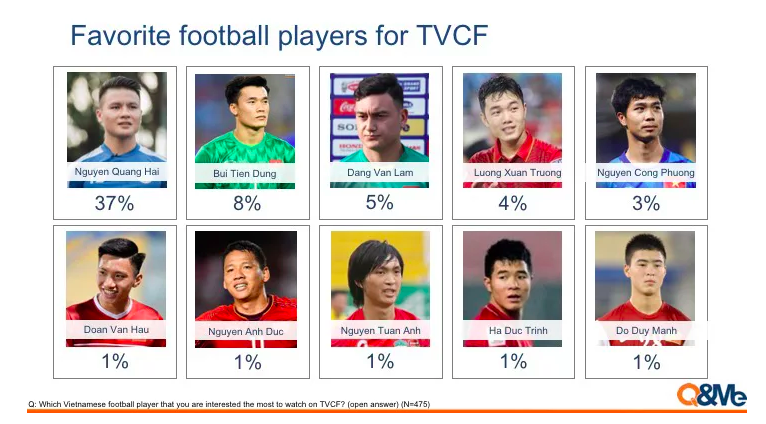 VIDEO: "Huênh hoang" tới lò Kickboxing thách đấu, cao thủ Kungfu biến thành "bao cát"
Một diễn đàn võ thuật tại Việt Nam đã chia sẻ đoạn Clip màn tỷ thí giữa một võ sĩ kickboxing chuyên nghiệp và võ sư cổ truyền.
Cập nhật lúc: 09:25:09 24/05/2022