Cong Phuong again removed from Sint-Truidense's line-up
Thứ bảy, 14/09/2019 11:24 (GMT+7)
Cong Phuong hasn't been named three times in Belgian professional football club Sint-Truidense coach's selection.
Sint-Truidense will take on Waasland-Beveren at their home stadium in round 7 of Jupiler Pro League on Sunday. The club recently announced its 19-man roster formulated by coach Marc Brys. Regrettably the name Cong Phuong was not included in the list.
The reason behind his absence might be his fitness since he just returned to Belgium from Thailand where he had played for the Vietnam national team against Thailand on September 5 in World Cup 2022 qualifiers.
However, this is the third consecutive match Cong Phuong has sat out. Sint-Truidense had a scoreless draw and a 2-0 win in the previous two matches.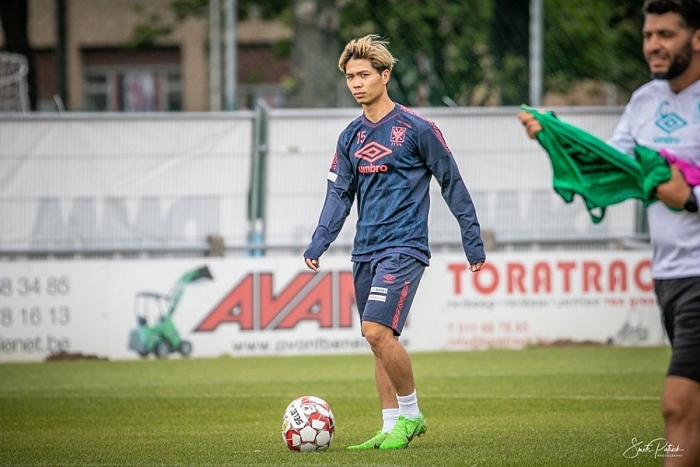 "Korean Messi" Lee Seung-woo who just signed with Sint-Truidense, is also left out from the Sunday match. Lee's appearance will reportedly narrower the chance for Cong Phuong to have a slot in the line-up.
Cong Phuong's restriction to the substitute's bench  makes fans worried about the recurrence of the so called  'Incheon nightmare'. The 24 year-old began playing for K-League's Incheon United with high hopes. Yet he only stepped on the pitch 9 times (from the substitute's bench).
Having no consistent playing time will affect Cong Phuong performance, notably his fail handling in the Thailand draw last Thursday.
VIDEO: "Huênh hoang" tới lò Kickboxing thách đấu, cao thủ Kungfu biến thành "bao cát"
Một diễn đàn võ thuật tại Việt Nam đã chia sẻ đoạn Clip màn tỷ thí giữa một võ sĩ kickboxing chuyên nghiệp và võ sư cổ truyền.