'Cong Phuong, Van Hau performed well tonight', says Park Hang-seo
Thứ bảy, 19/10/2019 09:58 (GMT+7)
Vietnam's coach Park Hang-seo applauded his team at a press conference following their 1-0 World Cup qualifier win against Malaysia on Thursday.
"I want to thank the players for their efforts in today's match. I'm proud to have led them," said Park.
"Malaysia was clearly stronger than in AFF Cup 2018. They have some foreign-bornplayers and a good midfield."
"Compared to their previous match against Indonesia, they had three new players in their lineup. They analyzed our plays thoroughly, as we did theirs. We prepared thoroughly for this match. Our players executed the tactics properly," Park told reporters.
Of forward Nguyen Cong Phuong and left-back Doan Van Hau's performances after their return from Europe, Park said their recruitment by Europe is proof of their abilities, and they played well in Thursday's match.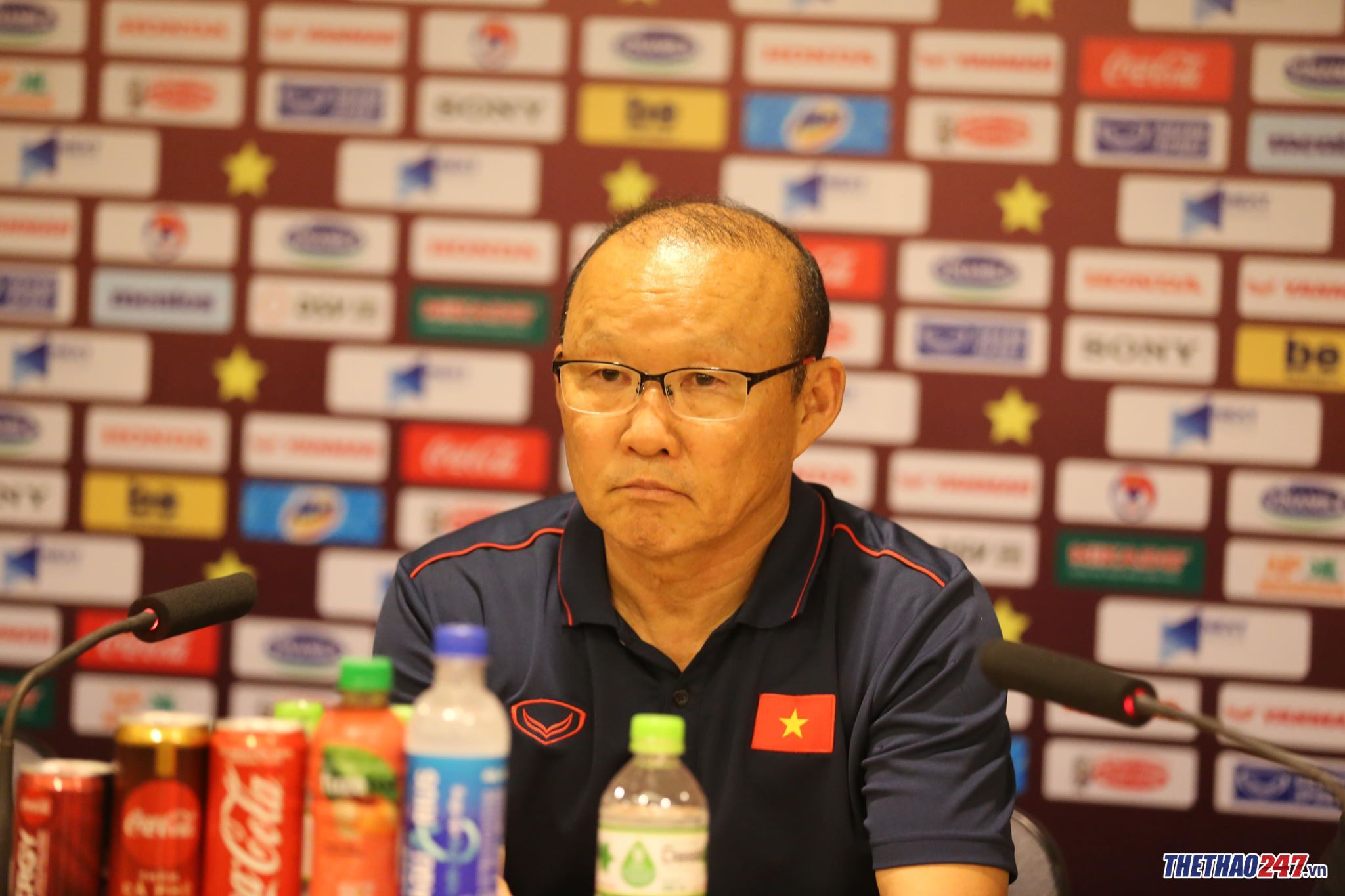 Key midfielder Nguyen Tuan Anh suffered a hamstring injury and was out after the first half. Park said, "The medical team has determined it's not a serious injury. It will be re-examined tomorrow."
Of the only goal in the match scored by midfielder Nguyen Quang Hai, Park said the strikers should not be underestimated just because they didn't score any goals.
"I believe in the forwards' ability. The most important question is, how can you score?  Before you raise such a question, ask yourself how many foreign forwards are playing in the V-League and how much time they have played," the South Korean coach said.
Responding to a question about the upcoming match against Indonesia, Park said, "I don't care about the past. Vietnam did not play Indonesia in AFF Cup 2018, but I watched them. They are physically strong but we have nothing to worry about. We will prepare well for the match."
Park said the Vietnamese players are a little tired after the Malaysia match, but they have 5 days to prepare.
"I'm dissatisfied with Van Toan because he didn't score. I'm just kidding. Despite some troubles controlling the match in the early minutes, the whole team played quite well."
Vietnam will play Indonesia away on Tuesday.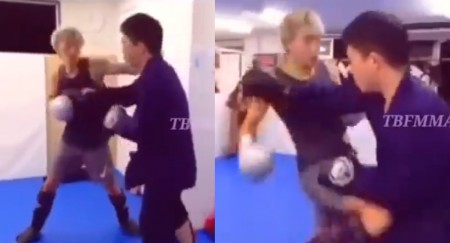 VIDEO: "Huênh hoang" tới lò Kickboxing thách đấu, cao thủ Kungfu biến thành "bao cát"
Một diễn đàn võ thuật tại Việt Nam đã chia sẻ đoạn Clip màn tỷ thí giữa một võ sĩ kickboxing chuyên nghiệp và võ sư cổ truyền.