Chanathip: U23 Thailand has better skills than Japan
Thứ sáu, 20/12/2019 12:00 (GMT+7)
Chanathip Songkrasin estimates U23 Thailand personal techinique is better than Japanese players.
Chanathip Songkrasin and his club consadole Sapporo came 10th in the J-League 1 this season. This is a proud achievement of the club. However, Chanathip didn't satisfied with his performance as he picked up injury and could not display his best.
Speaking of U23 Thailand in AFC U23 Championship 2020, he said, "I watch Thai players performing in SEA Games 30th. They had a great personal skills, even better than Japanese players. However, they are still young and less-capped. They need to learn more," Siam Sport quoted Chanathip.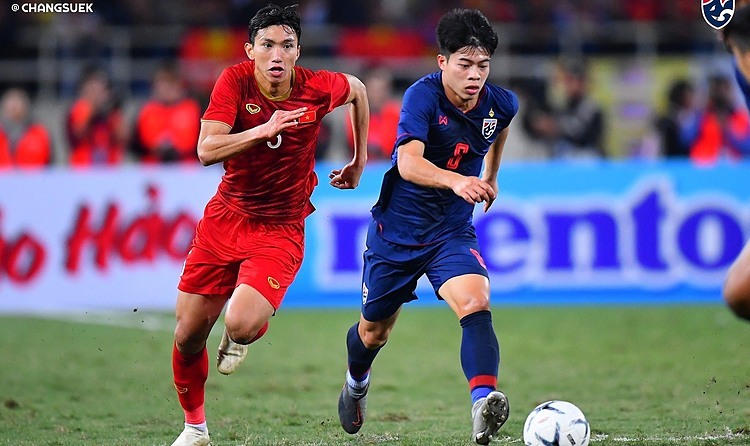 "Sea Games is a good environment for young players. Coach Akira Nishino will have enough time to have the best preparation prior to AFC U23 Championship 2020. I believe u23 Thailand will gain a good result this time," Chanathip added.
U23 Thailand is focusing 100% on training to prepare for the AFC U23 Championship 2020 held in Thailand. Nishino is expected to announce the 30-man preliminary list for the tournament on Dec 23 with key players who joined SEA Games 30th.
For Chanathip, he will have a rest before the new season in Japan and prepare with Thailand for the World Cup 2022 qualifiers in March, 2020.
VIDEO: "Huênh hoang" tới lò Kickboxing thách đấu, cao thủ Kungfu biến thành "bao cát"
Một diễn đàn võ thuật tại Việt Nam đã chia sẻ đoạn Clip màn tỷ thí giữa một võ sĩ kickboxing chuyên nghiệp và võ sư cổ truyền.