U22 goalkeeper Bui Tien Dung linked with moving to Ho Chi Minh City FC?
Thứ hai, 16/12/2019 11:00 (GMT+7)
Hanoi FC goalie Bui Tien Dung is likely to move to another V-League club to seek playing opportunities.
In the next V-League season, Bui Tien Dung is likely to bid farewell to hanoi FC to seek new opportunities in another V-league club. Hanoi FC reportedly gives out a contract with a very attractive remuneration to convince this goalkeeper yet the goalie is determined to leave and seek playing chances.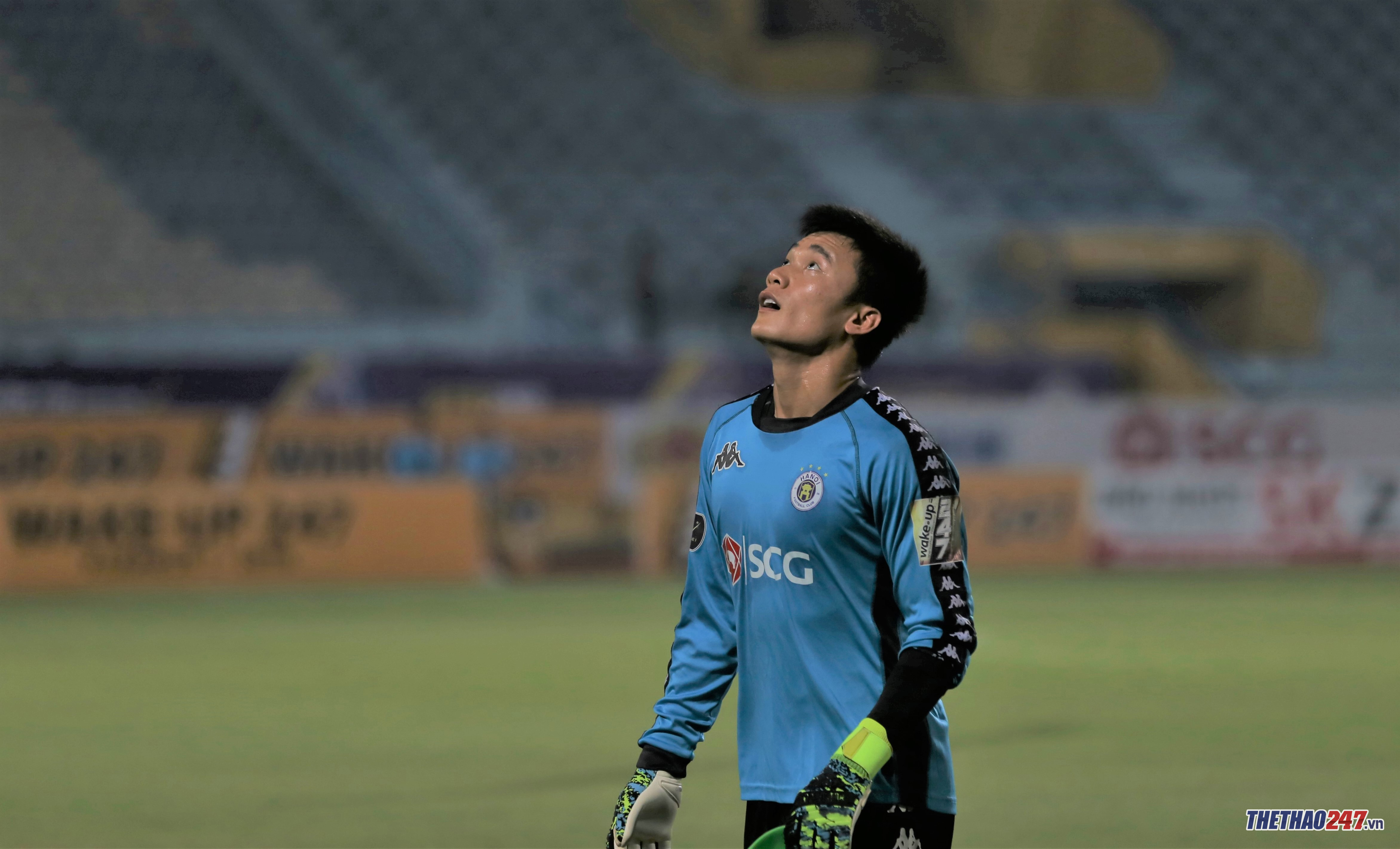 In the last season, Bui Tien Dung almost sat on the bench as he was unable to compete a start. He was tapped only three times without no impression. Tien Dung also join U22 Vietnam in the SEA Games 30.
V-League runner-up Ho Chi Minh is rumored to be the next berth of the goalkeeper. It is also reportedly ready to sign a three-year contract with the 22-year-old players.
Ho Chi Minh FC representative said, "Bui Tien Dung is a young player who is playing for Vietnam national team and U23 Vietnam. He has a bright future ahead so Ho Chi Minh FC wants to have him. The contract term and salary are under discussion. Right after both sides agree, we will announce to the media."
Currently, Hanoi FC and Bui Tien Dung's representative have not spoken yet. The goalkeeper is currently joining U23 Vietnam in South Korea for preparation prior to AFC U23 Championship.
VIDEO: "Huênh hoang" tới lò Kickboxing thách đấu, cao thủ Kungfu biến thành "bao cát"
Một diễn đàn võ thuật tại Việt Nam đã chia sẻ đoạn Clip màn tỷ thí giữa một võ sĩ kickboxing chuyên nghiệp và võ sư cổ truyền.