VFF announces the rehabilitation process of Quang Hai
Author: Admin
14:14 | 18/12/2019
According to Vietnam Football Federation (VFF), the injuries of 4 U23 players are getting better.
"Good news is that three players Quang Hai, Thanh Thinh and Trong are able to train at a higher volume under Choi. Meanwhile, midfielder Dinh Trong has integrated with the team practice," quoted the article on the VFF homepage.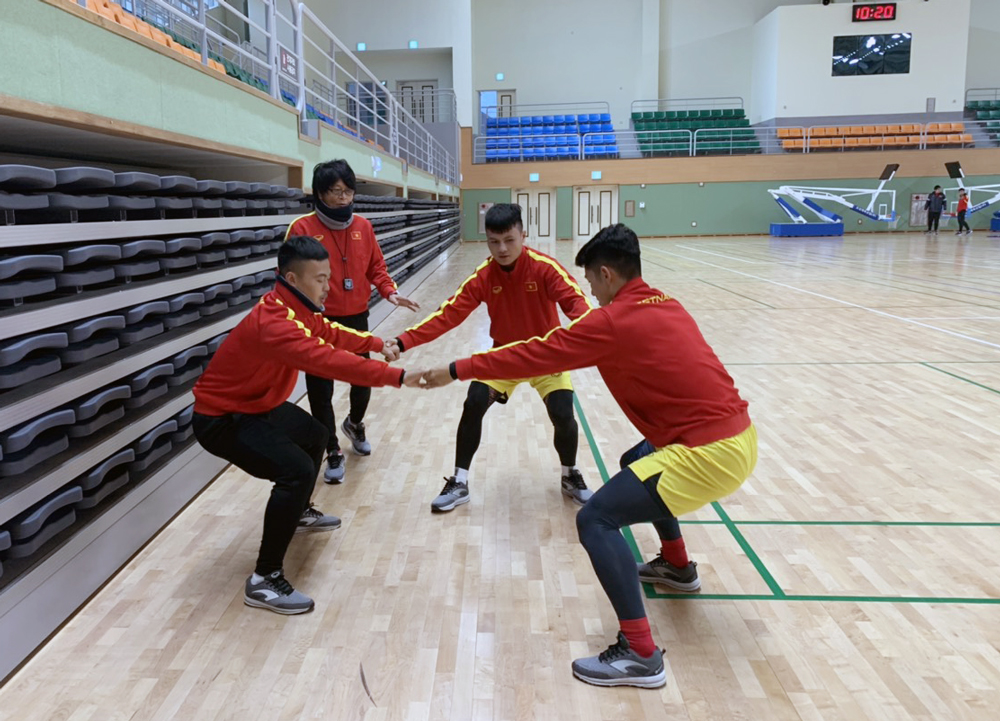 Quang Hai, Thanh Thinh and Trong Hung suffered injuries while playing at the 30th SEA Games. Meanwhile, Dinh Trong suffered a broken knee ligament. Before leaving for South Korea, the Hanoi FC also announced that the center back is getting better. On December 17, Vietnam's U23s canceled the outdoor training session and switched to practicing at the Toengyoeng  Gymnasim.
The reason is that Park Hang-seo coach is worried that bad weather will affect the health of the players. Strength and conditioning coach Park Sung-gyun conducts strength training exercises using rubber bands in combination with games in groups.
At 3pm on December 18 (local time), U23 Vietnam will have the first practice match in Korea agaisnst Yeungnam University team.