Dinh Trong to be tapped in the AFC u23 Championship 2020 finals
Thứ tư, 18/12/2019 14:08 (GMT+7)
Park Hang-seo puts a lot of trust on midfielder Tran Dinh trong as Park named him on the 28-man list to prepare for the AFC u23 Championship 2020.
To prepare for the AFC u23 Championship 2020 finals, Park Hang-seo announced the 28-man roster who wiill join training camp in South Korea from Dec 13. Notably, Dinh Trong is listed.
U22 Vietnam representative Nguyen Si Hien disclosed that Park Hang-seo didn't called Dinh Trong to SEA Games because he wants this player in the finals of AFC U23 Championship 2020.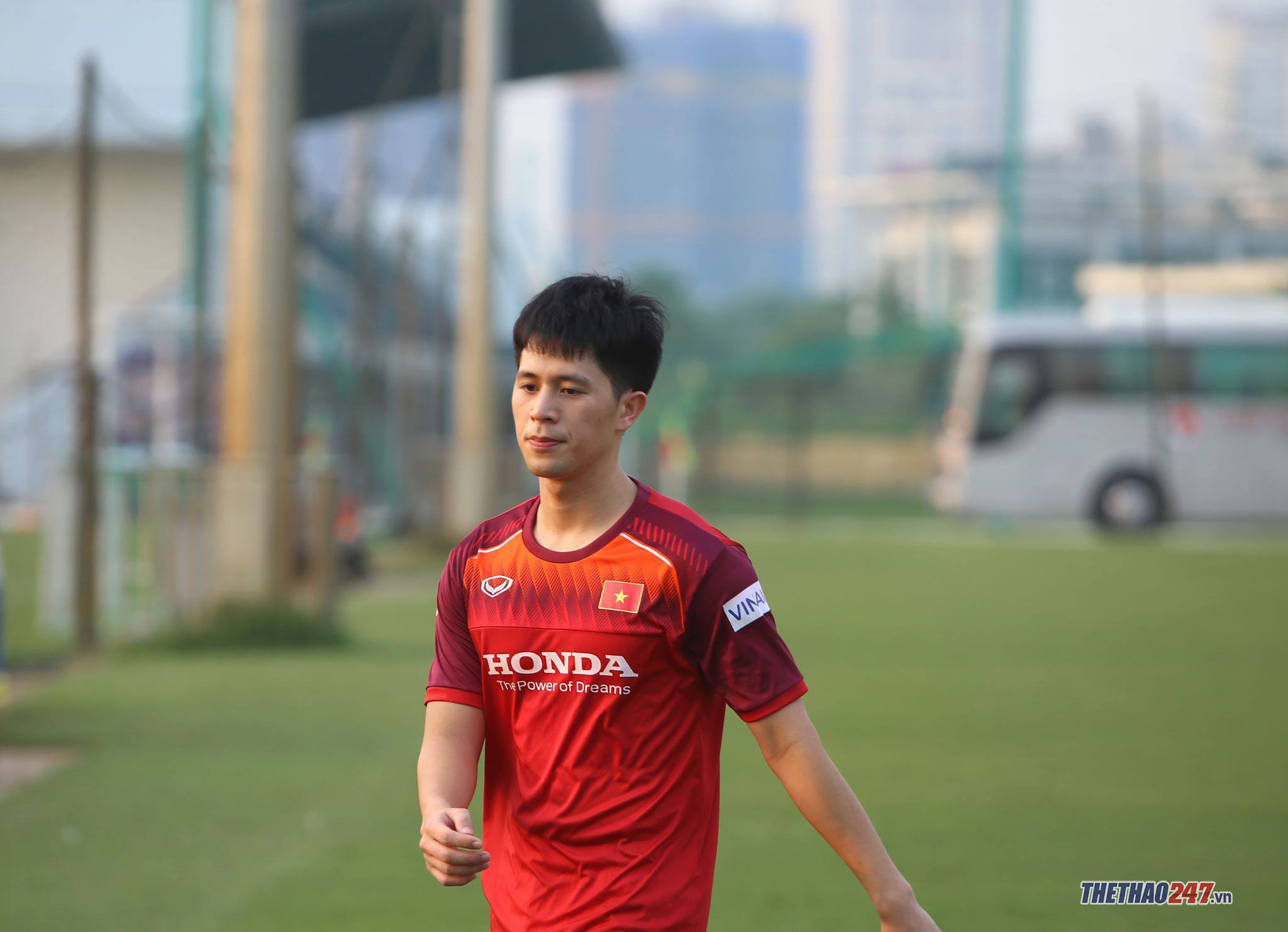 "Mr. Park asked Vietnamese and Korean doctors to regularly inform about the health, injury progression of the player. Dr. Choi Ju Young suggested Mr. Park not to use Dinh Trong at SEA Games to tap him in U23 Asian Cup finals 2020.
Dr. Choi informed that recovery from Dinh Trong's knee surgery was going very well. However,  Dinh Trong could not meet 100% of his performance, he needed more time to catch up with the practice. Mr. Park decided to call Dinh Trong back to recruit U23 Vietnam  as he received good news from the player."
Earlier, Dinh Trong picked up a serious ligament injury. This is the most dangerous injury for all players.
However, Tran Dinh Trong quickly recovered under doctor Choi's guidance. The center back's return will help Park coach solve the problem in the defense.
VIDEO: "Huênh hoang" tới lò Kickboxing thách đấu, cao thủ Kungfu biến thành "bao cát"
Một diễn đàn võ thuật tại Việt Nam đã chia sẻ đoạn Clip màn tỷ thí giữa một võ sĩ kickboxing chuyên nghiệp và võ sư cổ truyền.