U23 Thailand uses different strategies at AFC u23 Championship 2020 finals
Author: Admin
11:36 | 25/12/2019
Akira Nishino decided to change U23 Thailand form in the AFC U23 Championship 2020 after their poor performance in SEA Games 30th.
The Siam Sports wrote that Akira Nishino shared that he would use 5-3-2 form instead of 4-2-3-1.
Nishino seemed to realize that the old formation is not suitable with the current squad. With 5 defenders, Japanese coach wanted to facilitate defender Charoensak Wongkon who played excellently in Samut Prakan City and Suphanat and Supachai's scoring ability.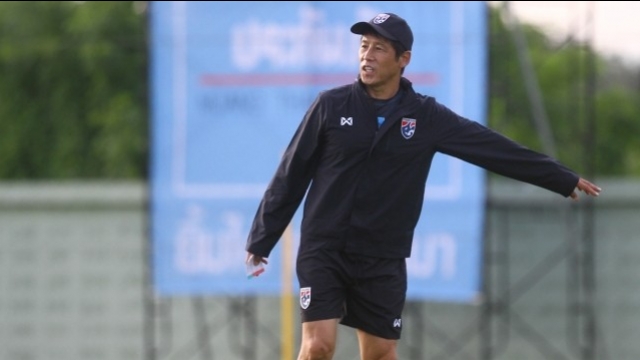 Coach Akira Nishino is expected to announce the 30-0man list to prepare for the AFC U23 Championship 2020 finals. U23 Thailand's core in the upcoming tournament will include players that participated at the 30th SEA Games. The Japanese strategist is also looking forward to the services of Ben Davis - the star playing for Fulham Club of England.
On December 26, U23 Thailand will assemble to train to prepare for the upcoming tournament. The late gathering made it difficult for hime to prepare only 3 days before submitting the official 23 player list.
U23 Asian Cup 2020 will take place from 8/1 to 26/1 in 4 cities of Thailand. As the host of the tournament, the golden temple team is determined to get good results in this tournament, to win the right to participate in the 2020 Olympic Games in Japan next summer.