Akira Nishino: Thailand is seeking new factor to strengthen its power
Thứ sáu, 29/11/2019 16:00 (GMT+7)
Akira Nishino said he was planning to seek new players to strengthen the squad before the World Cup 2022 qualifiers next year.
Thailand's coach Akira Nishino said he is scouting new players to strengthen his squad before next year's World Cup 2022 qualifiers.
"We now rank third in group G in World Cup 2022 qualification after a 1-2 defeat to Malaysia and a goalless draw with Vietnam this month. We earned only 8 points in 5 matches, three points less than first-placed  Vietnam and 1 point less than second-place Malaysia," said Nishino.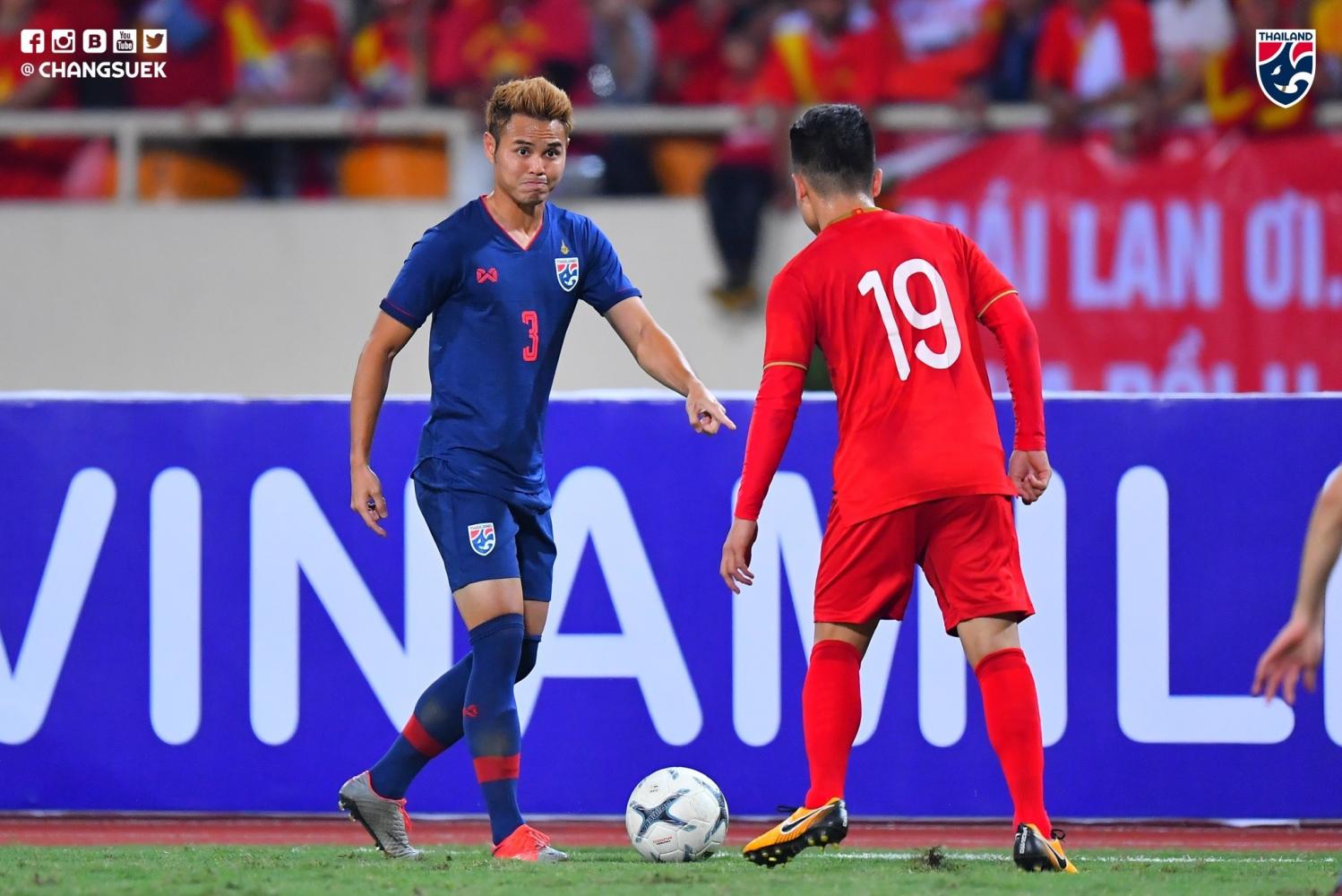 But the Japanese coach still believes Thailand will advance to the next qualifying stage.
"There remain three more matches to play. We still have a chance but we must keep fighting,'' Nishino said, adding "We must win all the remaining matches," the Bangkok Post quoted Nishino as saying.
Thailand will take on Indonesia in March, 2020, and the UAE and Malaysia  in June, 2020.
"We are looking for new players to consolidate our strength before the next game (against Indonesia) in March," Nishino said.
VIDEO: "Huênh hoang" tới lò Kickboxing thách đấu, cao thủ Kungfu biến thành "bao cát"
Một diễn đàn võ thuật tại Việt Nam đã chia sẻ đoạn Clip màn tỷ thí giữa một võ sĩ kickboxing chuyên nghiệp và võ sư cổ truyền.
Cập nhật lúc: 09:35:08 24/05/2022