Park Hang-seo sets a modest target at AFC U23 Championship 2020 finals
Author: Admin
09:36 | 18/12/2019
Sharing with Korean media, Park hang-seo reveals his goal in AFC U23 Championship 2020 finals next year.
Park Hang-seo and U23 team rushly prepare for the tournament next year by moving to Tongyeong (Gyeongsang, South Korea) for a 10-day training campaign. Park's purpose is to maintain players' strength and ball sense after SEA games 30th.
Park Hang-seo who led Vietnam to crown the SEA Games Championship for the first time, becomes a famous name in South Korea.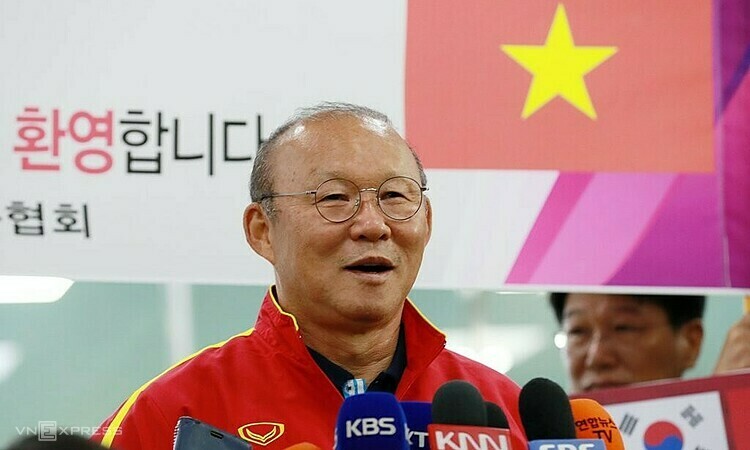 Speaking with the local media, Park shares, "Being qualified for the Olympic Tokyo 2020 is not simple. Our first goal now is to pass the qualifier of AFC U23 championship. Many players seem to be tired after SEA Games so we chose South Korea for  physical and trauma rehabilitation.
"The secrets is about Vietnamese spirit. Vietnamese players are very confident and are progressing very well. They play with high solidarity," Park discloses his secret to success in Vietnam.
U23 Vietnam is set to have an exibition game with Yeungnam University club and K-League 3 side Busan on Dec 18 and Dec 21 in a row. Vietnam's u23 will come back to Vietnam on Dec 22 and prepare in Ho Chi Minh city one week before visiting Thailand to attend the tournament.
In this edition, Vietnam is pooled into group D alongside DPR Korea, Jordan, United Arab Emirates