Vietnam crowns the SEA Games champions for the first time in the history
Thứ tư, 11/12/2019 19:58 (GMT+7)
Vietnam excellently edges Indonesia 3-0 to crown the SEA Games Championship for the first time in the history. This is such a glorious SEA Games edition as Vietnam is the champions in both men's and women's football
Highlights
FULL TIME
INDONESIA 0-3 VIETNAM!
A FIRST for Vietnamese football as their men's team wins gold medal in the SEA Games 2019 in Philippines! Vietnam, under Park Hang-seo, continue to create history!
81' OFF THE LINE!
Muhamad Rafli's effort is cleared off the line by a header from Nguyen Thanh Chung!
77' Park Hang-seo SENT OFF!
It's a RED CARD for Vietnam head coach Park Hang-seo as he is sent to the stands and will not be on the touchline as Vietnam win their first-ever gold medal in SEA Games!
73' GOAL! VIETNAM 3-0!
Vietnam are running away now! Nguyen Hoang Duc's free kick towards the far post is punched out by Indonesia goalkeeper Nadeo Winata only for Doan Van Hau to tap it back in for his second and Vietnam's third of the night!
INDONESIA 0-3 VIETNAM!
59' GOAL! VIETNAM 2-0!
And the Golden Dragons have doubled their lead! Nguyen Tien Linh tries to bring a cross from the right under his control, but fails to do it cleanly. However, captain Do Hung Dung arrives inside the box and places his shot past Indonesia goalkeeper Nadeo Winata!
INDONESIA 0-2 VIETNAM!
HALF TIME
INDONESIA 0-1 VIETNAM
Vietnam take a 1-0 lead into the half-time break, thanks to a Doan Van Hau 40 minutes into the first period. More to come in the second half. So stay tuned!
45' TWO MINUTES added on!
40' GOAL! VIETNAM 1-0!!
Doan Van Hau heads in from that free kick to give Vietnam a 1-0 lead in the gold medal match!
Uphill task for Indonesia now to score past a strong Vietnamese defence!
INDONESIA 0-1 VIETNAM
39' Free kick!
Set piece opportunity for Vietnam from a dangerous position after Asnawi Bahar brings down Ha Duc Chinh!
26' Substitution from Indonesia!
Evan Dimas is an embodiment of disappointment as his SEA Games 2019 final is over prematurely.
Abimanyu Syahrian replaces him!
22' Evan Dimas in trouble!
Indonesia's overage star Evan Dimas looks to be riling with pain after getting caught by Doan Van Hau and is taken off the field by the Indonesia medical team.
Looks like his game is over!
16' Chance for Vietnam!
Nguyen Trong Hoang sends in a cross from the right and Ha Duc Chinh fires in shot which goes just wide of the goal. Vietnam want a corner, but nothing doing from the referee.
15' Quarter of an hour played.
And not unsurprisingly, Indonesia are the ones who have shown more of the attacking intent in the early exchanges.
6' Free kick for Indonesia!
It is taken by Zulfiandi whose powerful drive is tipped over the goal for a corner kick by Vietnam goalkeeper Nguyen Van Toan!
1' KICKS OFF
Expected lineups of U22 Vietnam vs Indonesia
U22 Vietnam: Van Toan, Van Hau, Thanh Chung, Tan Sinh, Duc Chien, Thanh Thinh, Hung Dung, Trong Hoang, Hoang Duc, Duc Chinh and Tien Linh.
U22 Indonesia: Nadeo, Andy Setyo, Adi Bagas, Evan Dimas, Zulfiandi, Egy Maulana Vikri, Asnawi, Ramdani Saddil, Firza, Osvaldo Haay, Rafli.
Preview U22 Vietnam vs U22 Indoensia:
Vietnam women's football team successfully secured their champions in SEA Games 30th over Thailand in the final. An now it is time to look forward to the U22 Vietnam men's football team's success.
The final of SEA Games men's football witness the 2 teams from group B as Vietnam and Indonesia qualified for the final excellently.
U22 Vietnam changed their formation in the semis when both Tien Linh and Duc Chinh started for the match and won 4 goals without conceding goals over Cambodia.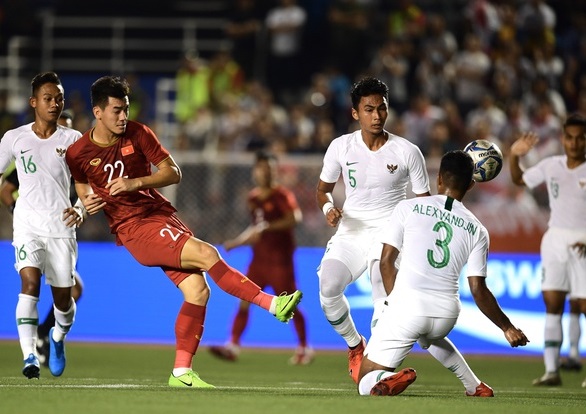 This match marks U22 Vietnam strongest squad with its stability in attacking and defending.  Forward duo Tien Linh and Duc Chinh scored 14 goals in total while goalkeeper Van Toan doing splendid job in the previous match reassures Park.
U22 Vietnam is said to reach their best form now.
U22  Indonesia, by contrast, didn't have a successfull semis. They led by two goals but then were equalized 2 goals in only 2 minutes, which made them play more in the extra time to finally win Myanmar 4-2 to enter the final.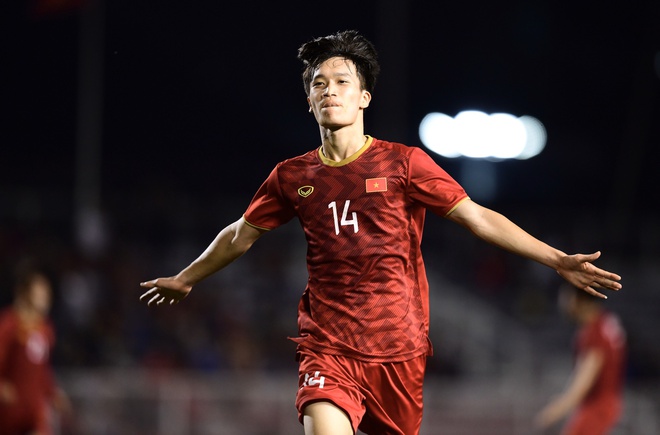 U22 Indonesia's ky player are Osvaldo Haay, who scores 8 goals as same as Duc Chinh did. Osvaldo's scoring skills is quite comprehensive. Besides, U22 Indoensia has midfielder Saddil Ramdani who oftens creates bright chances.
U22 Vietnam, without Quang Hai, reassures fans by Hoang Duc's influence on the whole team play. He is expected to replace Quang Hai in the team despite their difference play style.
Tien Linh came out in the semis due to injury yet the player is confirmed to represent Vietnam in the final.
Prediction: U22 Vietnam 2-0 Indonesia.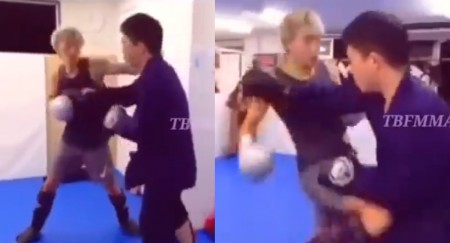 VIDEO: "Huênh hoang" tới lò Kickboxing thách đấu, cao thủ Kungfu biến thành "bao cát"
Một diễn đàn võ thuật tại Việt Nam đã chia sẻ đoạn Clip màn tỷ thí giữa một võ sĩ kickboxing chuyên nghiệp và võ sư cổ truyền.