U23 Vietnam's strongest lineup in AFC u23 Championship 2020 finals
Thứ ba, 17/12/2019 11:00 (GMT+7)
Park Hang-seo will help Vietnam to make surprise in AFC U23 Championship with these 11 names.
After the SEA Games 30th championship, Park hang-seo and U23 Vietnam will prepapre for a new journey at AFC U23 Championship 2020 in Thailand on January.
Park Hang-seo has announced the 28-man list to conquer the finals with 18 key players from SEA Games 30.
Without Hung Dung and Trong Hoang, Park gives the oppotunitiesfor new factors Trong Dai, Bao Toan, Manh Dung, Huu Thang and Tran Danh Trung.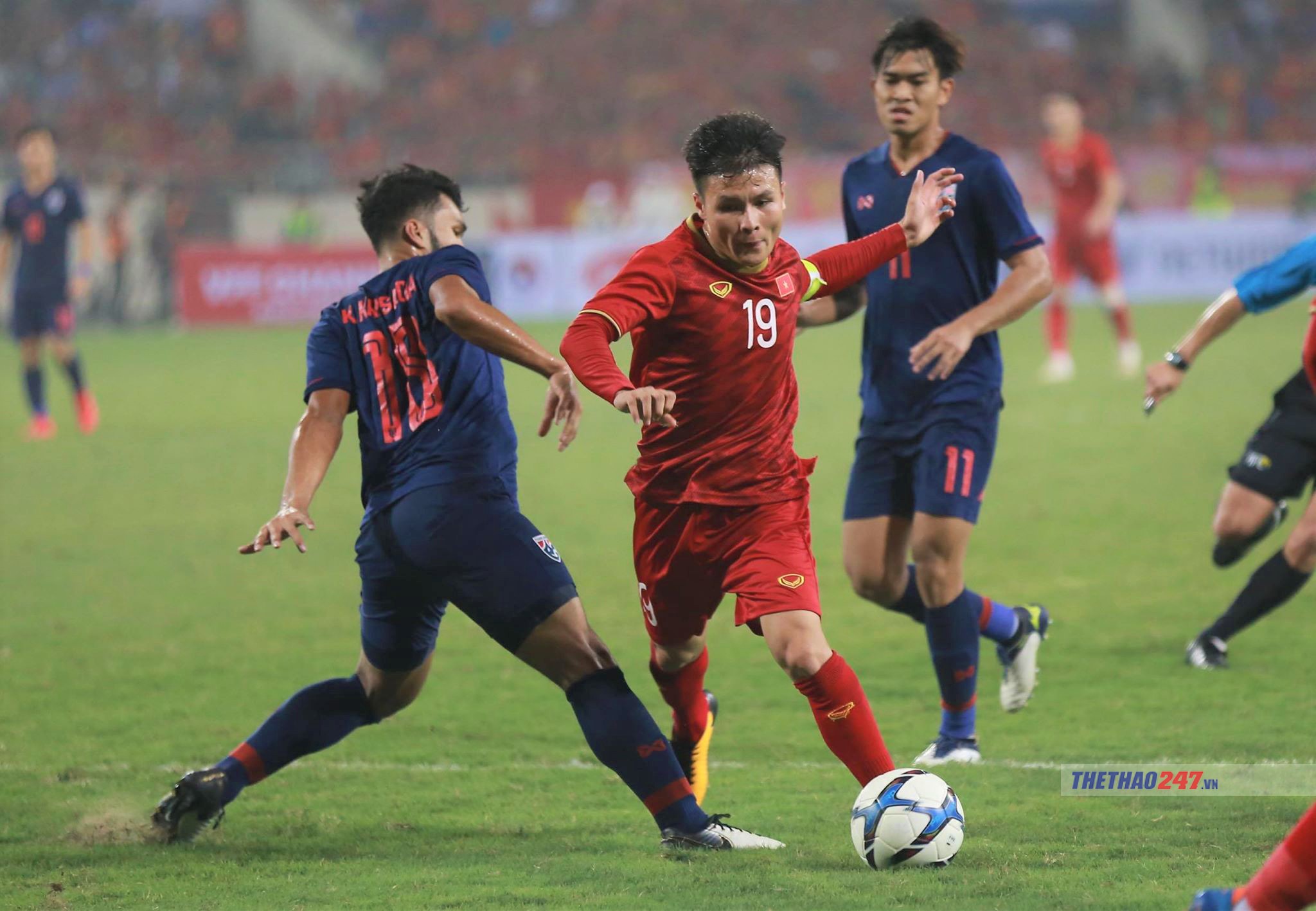 Coach Park Hang Seo still owns a very strong team with 11 talented players capable of fighting in the U23 Asian Finals 2020, although Van Hau might not join Vietnam this time.
The Korean strategist will continue to apply the 3-4-3 formation for U23 Vietnam. In particular, the goalkeeper might be Nguyen Van Toan, the three central defenders include Nguyen Thanh Chung - Tran Dinh Trong - Huynh Tan Sinh.
The wings of U23 Vietnam are Do Thanh Thinh on the left and Ho Tan Tai on the right. Meanwhile, Nguyen Hoang Duc will pair up with Nguyen Duc Chien in the center of midfield.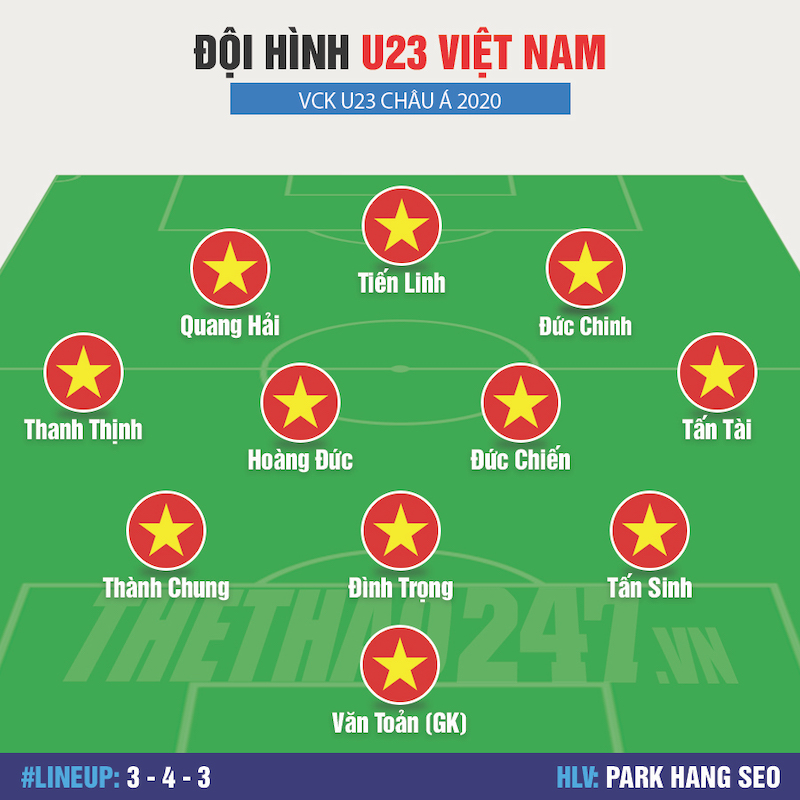 On the offensive line, Park is having a headache because Ha Duc Chinh and Nguyen Tien Linh are in very high performance. The Korean stratergest will use both strikers and allow Quang Hai to kick freely.
At the AFC U23 Championship 2020 finals, U23 Vietnam is in Group D with North Korea, Jordan, UAE. This is a comfortable group and U23 Vietnam are fully capable of being qualified for the next round.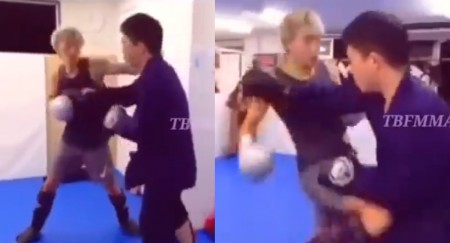 VIDEO: "Huênh hoang" tới lò Kickboxing thách đấu, cao thủ Kungfu biến thành "bao cát"
Một diễn đàn võ thuật tại Việt Nam đã chia sẻ đoạn Clip màn tỷ thí giữa một võ sĩ kickboxing chuyên nghiệp và võ sư cổ truyền.