Park announces U22 Vietnam squad to face U22 China
Author: Admin
16:30 | 24/08/2019
Coach Park Hang-seo has not named Vietnamese-Australian Martin Lo to the list of the U22 Vietnam squad ahead of its friendly match against U22 China.
Lo had always secured a slot in previous call-ups. Instead, Park has called up two other rising stars, who played at the 2019 AFF U18 Championship: forward Vo Nguyen Hoang and left-back Vo Minh Trong.
As goalkeeper Bui Tien Dung has been dismissed from the national team, he will probably be Park's number one choice for the U22 team, playing alongside other uncapped goalies Phan Van Bieu, Phan Minh Thanh, and Nguyen Van Toan.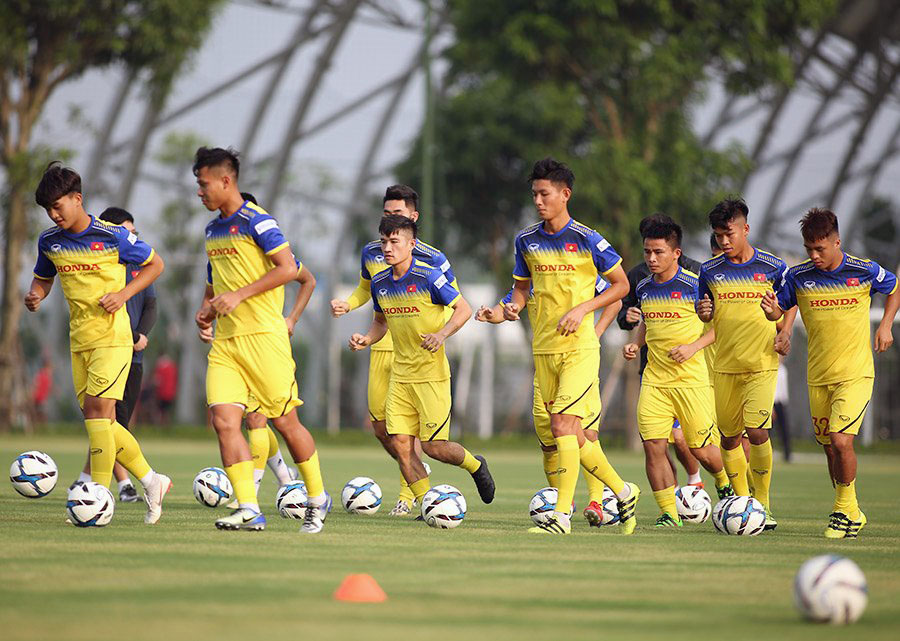 Only a few players who participated in the 2019 AFC U23 Championship have been added to the list, including Truong Van Thai Quy, Trieu Viet Hung, Ha Duc Chinh, Huynh Tan Sinh, and Nguyen Duc Chien. Viettel's young talents, midfielder Nguyen Huu Thang and forward Nham Manh Dung made the list thanks to their impressive performances in the friendly game with Hong Kong's Kitchee SC.
U22 Vietnam on August 26 will meet caretaker coach Kim Han-yoon for one week of training before travelling to China on September 8. Park Hang-seo will fly to China to coach Vietnam's U22 players after the national team take on Thailand in a World Cup 2022 qualifier.
This is the U22 Vietnam squad list: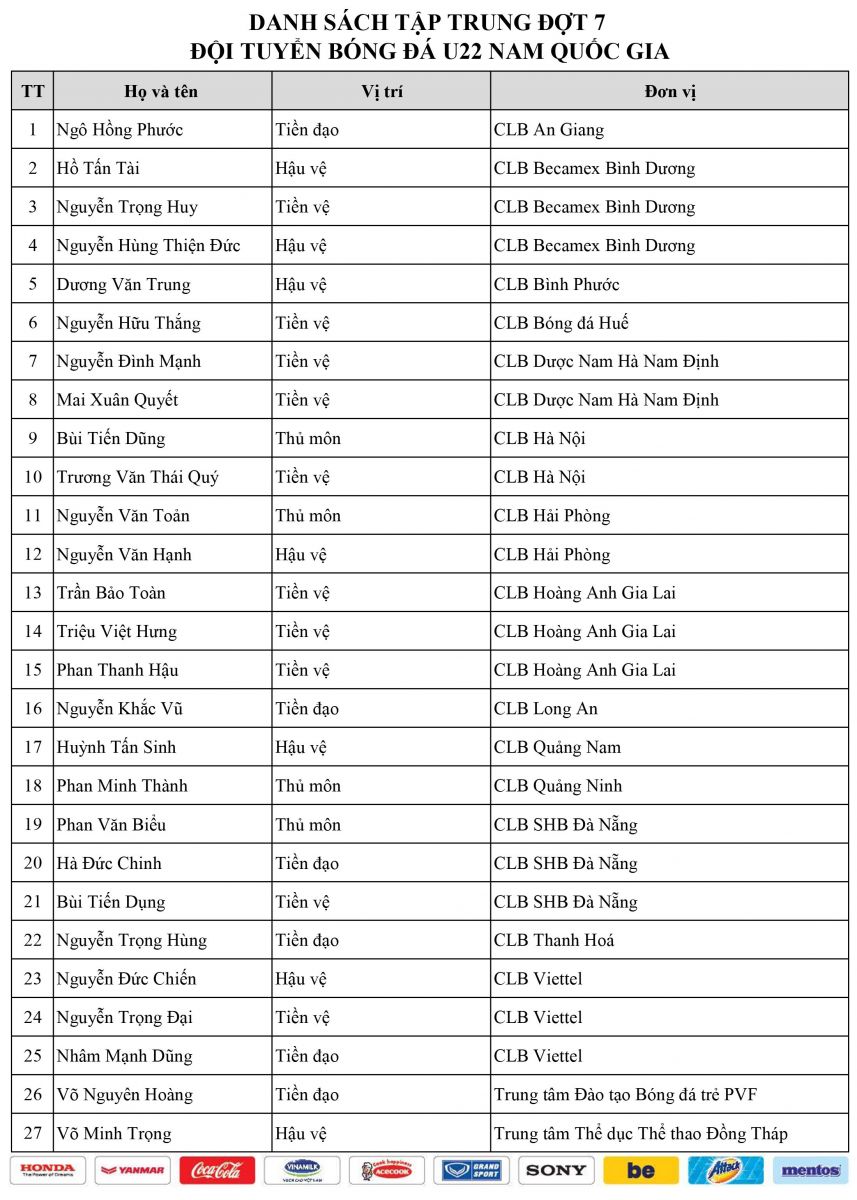 ĐÔNG NHI BỊ TỐ HÁT NHÉP "NHẠC MỘT ĐẰNG KHẨU HÌNH MIỆNG MỘT NẺO"