OFFICIAL: Vietnam women football team's roster announced for SEA Games
Author: Admin
11:20 | 21/11/2019
Head coach Mai Duc Chung has finalized the 20-player list of Vietnam women national football team to compete at the Southeast Asian Games in the Philippines later this month.
The 8 players who are not included in the list are goalkeeper Lai Thi Tuyet, defenders Tran Thi Thu Thao and Cu Thi Huynh Nhu, midfielders Bui Thi Trang and Nguyen Thi Truc Huong, and strikers Ngan Thi Van Su, Nguyen Thi Thuy Hang, and Nguyen Thi Tuyet Ngan.
4 young players including Cu Thi Huynh Nhu, Ngan Thi Van Su, Nguyen Thi Tuyet Ngan, and Nguyen Thi Truc Huong are sent to train with the national women's team and to a training tour of Japan after accomplishing their task as members of the U19 Vietnam Women's Team competing at AFC U19 Women Championship 2019.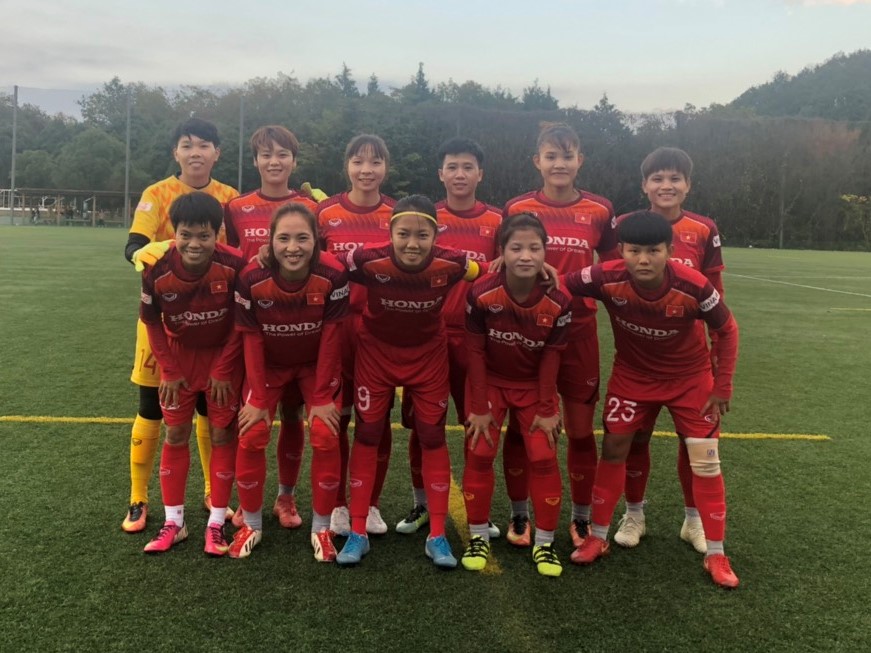 Explaining his decision, Chung said his coaching team has carefully chosen the best players with skills and experience, as the SEA Games organizing board allows 20 as the maximum number of players eligible to attend.
"Young players who are not selected for this year's SEA Games will continue to be trained for longer term plans. They need more time and play more to gain experience for themselves, " Head coach Mai Duc Chung said.
The Vietnam women's team is set to have training sessions at the football fields of Nguyen Thi Dinh and Binh Thanh Schools in Ho Chi Minh City on Nov 21 and the morning of Nov 22 before departing for the Philippines.
At SEA Games 30, the Vietnam women's team was in Group B alongside Thailand and Indonesia. Evaluating the group, head coach Chung said: "The opponents are familiar to us and we aim for nothing but defending the Gold Medal. That is both the pressure and the motivation for the whole team to strive and play with highest determination. We respect our rivals and will try hard to achieve the best results, at least to reach the final ".
Mai Duc Chung's team will face Thailand in the opening match at 4:00PM (local time) on Nov26  and  Indonesia on Nov 29 at Binan Stadium in the Philippines.