BREAKING: Park Hang-seo decides 2 over 22-year old players for SEA Games
Thứ sáu, 22/11/2019 13:59 (GMT+7)
Midfielder Do Hung Dung and right-back Nguyen Trong Hoang are two over 22 years old players on Park Hang-seo's team for SEA Games 30.
Park Hang-seo announced on November 18 the 2 players to join Vietnam's U22 team in SEA Games 30.
Hung Dung and Trong Hoang meet Park's requirements: members of the national team, can play in various positions, and most importantly have strong endurance.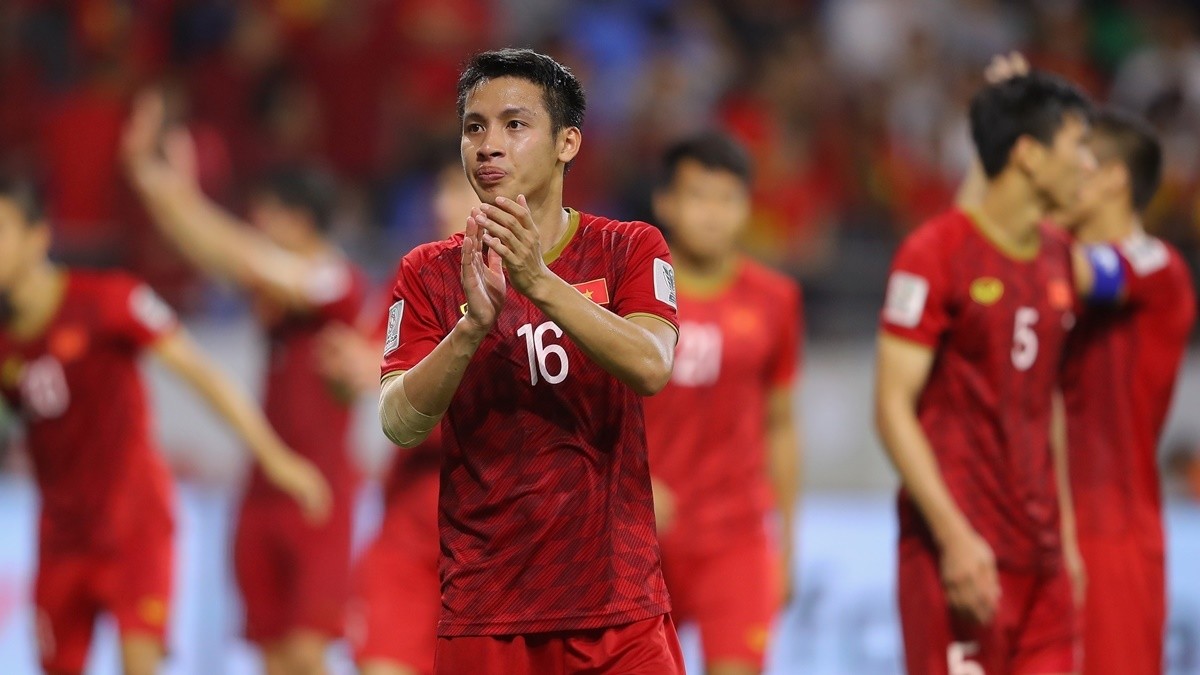 At SEA Games 30, each country is allowed to register 20 players. The limited personnel and the tight schedule (2 days/ match) will pose a big challenge to the players' physical health. They will also have to play on artificial turf pitches which possibly cause more injuries.
Also on November 18, the U22 Vietnam and its coaching team arrived in Ho Chi Minh City, where the weather is similar to the Philippines, to have the final training session before leaving on Nov 22.
U22 Vietnam is pooled in group B with Brunei, Laos, Indonesia, Singapore and Thailand. Vietnam's opening match will be on Nov 25 against Brunei.
VIDEO: "Huênh hoang" tới lò Kickboxing thách đấu, cao thủ Kungfu biến thành "bao cát"
Một diễn đàn võ thuật tại Việt Nam đã chia sẻ đoạn Clip màn tỷ thí giữa một võ sĩ kickboxing chuyên nghiệp và võ sư cổ truyền.