Le Thuy Hai: Thailand coach aims for a psychological blow to Vietnam
Author: Admin
13:43 | 24/10/2019
Former Vietnamese coach Le Thuy Hai has reacted to Akira Nishno's comment on Vietnamese players.
Vietnam and Thailand were set in comment after Nishino said Vietnamese players always attempted to delay the match. But coach Le Thuy Hai said Nishino aimed for a psychological blow to Vietnam.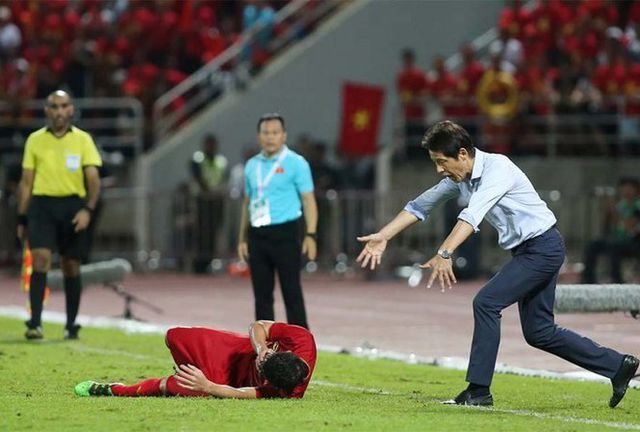 "I think the Thai coach is trying to put pressure on Vietnam, but Park Hang-seo is firm. Thailand won UAE but their current situation is tense because their upcoming games against Vietnam and Malaysia will be tough, especially the match between Vietnam and Thailand on Nov 19. Both have the same points so the fight will be tougher."
"I think Nishino criticized Bui Tien Dung and Vietnam in order to create tension and boost Thai players' spirit. This is not new in football and Vietnam caught him," Le Thuy Hai added.
The video tape shows that Tien Dung collided with Chanathip but Chanathip's hand hit Tien Dung face. Chanathip later apologized Tien Dung
Nishino's statement is making the Vietnam vs Thailand battle on November 19 more interesting.