Heerenvee impressed by Van Hau performance in SEA Games, helping U22 Vietnam
Author: Admin
10:08 | 04/12/2019
Heerenveen always watches Doan Van Hau in SEA Games along with U22 Vietnam
Earlier, Thailand labored a win over Laos while Indonesia defeated Brunei 8-0. Vietnam also struggled to thrash Singapore 1-0. The only goal for Vietnam was by forward Ha Duc Chinh.
Notable, Ha Duc Chinh was set up by Doan Van Hau from a corner kick. Van Hau passed the ball to Duc Chinh to set up for the only goal.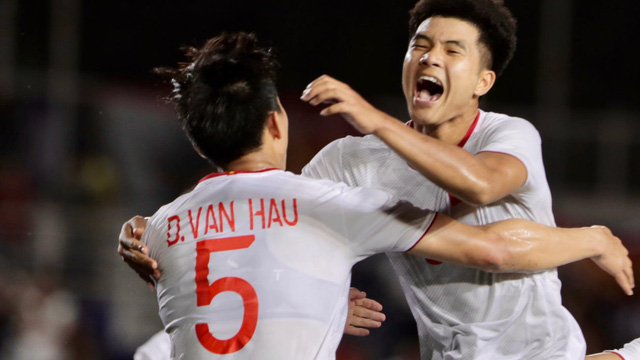 Heerenveen congratulates Vietnam on its website.
"Van Hau and Vietnam have set themselves a good starting position to reach the semi-finals of the Southeast Asian Games. The fourth group game was also won on Tuesday. It was difficult: the Vietnamese defeated Singapore only in the final phase, thanks to an assist from Van Hau (0-1)."
On Thursday, Vietnam, which won all four group matches, will take on Thailand. When at least one point is taken, Van Hau and his countrymen qualify for the semi-finals."
In the match against U22 Singapore, Van Hau was one of the most outstanding players on the Vietnam side. Leftback Van Hau was also a permanent attacker on the left wing of U22 Vietnam.
The final match of U22 Vietnam will be against U22 Thailand. This match will take place at 3:00PM on December 5.
ĐÔNG NHI BỊ TỐ HÁT NHÉP "NHẠC MỘT ĐẰNG KHẨU HÌNH MIỆNG MỘT NẺO"