Akira Nishino: 'I knew U22 Vietnam weaknesses'
Thứ bảy, 07/12/2019 14:11 (GMT+7)
Akira Nishino said that he saw weaknesses of Vietnam in the Vietnam vs Indonesia match in SEA Games 30.
In the Vietnam vs Indonesia match on Sunday, Thailand head coach Akira Nishino was at the stadium to scout Vietnam- his rival in the Thailand last group match.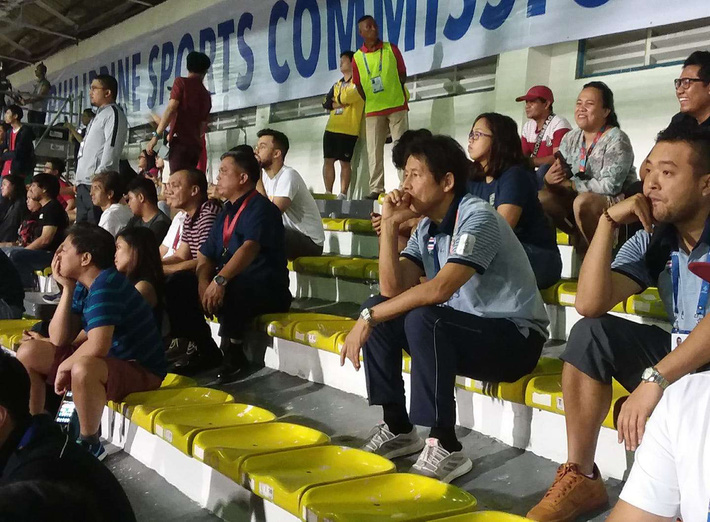 In the interview yesterday, Akira Nishino said he got important information,
"After the Thailand vs Singapore match on Sunday, I came to see Vietnam who defeated Indonesia 2-1. That is important as we need to win at least one match and to analyze Vietnam tactics. As you can see, Vietnam is a strong team. Their style is similar to giants in the continen. However, they still exposed some weaknesses."
"We will have to consider changing our formation in the next two matches because the staffing is very important. However, we will try to accomplish the goal. In both matches against Vietnam, we will play on Binan stadium, this can make a little difference because we play more on Rizal. However, it is not a big deal," Nishino added.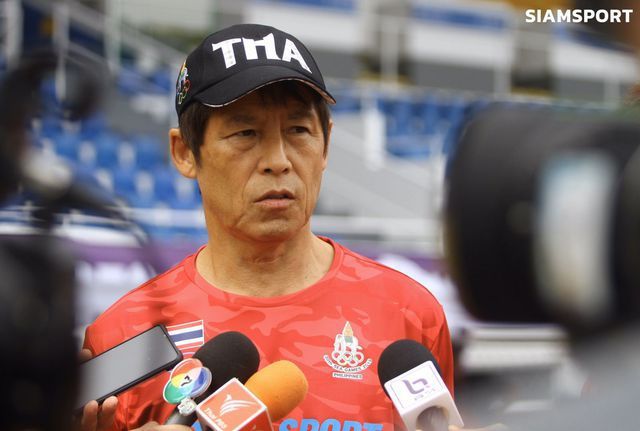 With the current rankings in Group B, if U22 Vietnam wins the upcoming match against U22 Singapore, Park Hang-seo's side will certainly win a ticket to the semi-finals without worring about the last match. Meanwhile, Thailand's U22 will be forced to win the last two matches against Laos and Vietnam to have the opportunity to compete for the semi-final ticket.
The match between U22 Vietnam and U22 Thailand will take place at 15:00 on December 5.
VIDEO: "Huênh hoang" tới lò Kickboxing thách đấu, cao thủ Kungfu biến thành "bao cát"
Một diễn đàn võ thuật tại Việt Nam đã chia sẻ đoạn Clip màn tỷ thí giữa một võ sĩ kickboxing chuyên nghiệp và võ sư cổ truyền.