Thai press calls Park Hang-seo the destroyer of Thailand football
Author: Admin
10:10 | 14/12/2019
Of 10 talking points in the U22 Vietnam vs Thailand draw at SEA Games 30th, Thailand press stated Nishino was lack of smart in the match.
Thailand officially disqualifies for the SEA Games men's football, which Vietnam forward Tien Linh scored a brace to give Vietnam the slot to the semis of SEA Games 30th men's football.
The SMM Sport points out 10 talking points after the match.
"Failure and disappointment. Here are 2 words that SEA Games men's football team gives Thai people."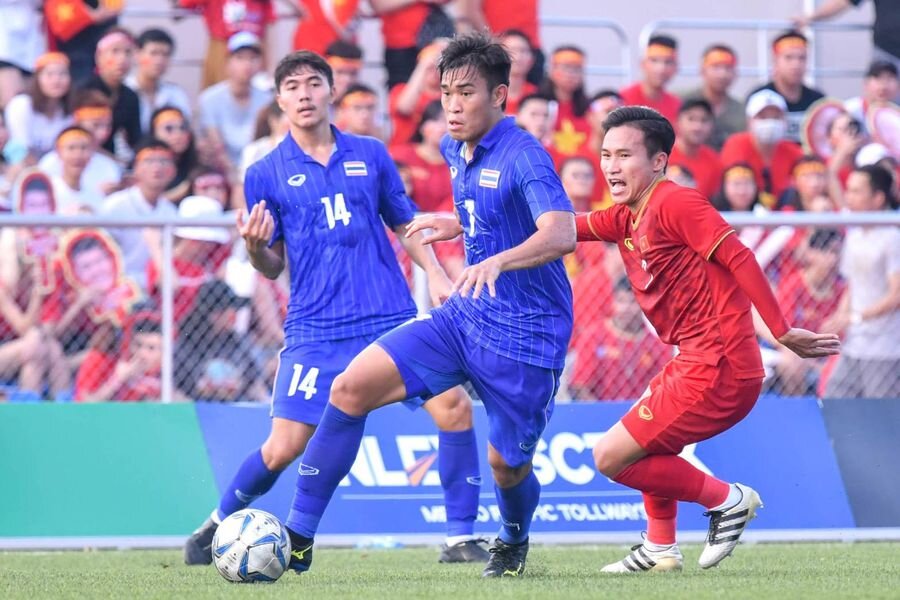 The reporter hailed Thailand's good start as they scored 2 goals in just 11 minutes, however, Thailand then quickly lost their high form. Vietnam equalized by Tien Linh's goal made Park Hang-seo's army play better.
The SMM Sport also praised Vietnam's effort to neutralize Thailand and criticized Supachok, Supachai and Chatchai for their ineffective performance.
The Thai press also points out Nishino's mistake in approaching and read the game.
"After the 60th minute, Nishino started to solve the game by changing to 3-5-2 form, adding  one more center back and hope to block Vietnam attacker.
But in the end he lost the game because of the 3-defender system, Thais don't get used to this formation, which led to a 2-2 draw."
"When Thailand rivaled 2-2, it was time for Nishino to show his smarts but he failed to do that.
Sittichok Paso and Worachit Kanit Sribumpen had no effect at all. The Thai's attack has not improved even a little.
This game is another match for Vietnam manager Park Hang-seo, who showed his smart to solve the game, he coerced this Japanese manager. Park Hang-seo is the true destroyer of the Thai national team. Because he has never lost to Thailand and this time he also made Thailand crahsed out in the first round."
Finally, the article wrote: " Vietnam is very strong. They have both physical and mental strength combined with Park Hang-seo's brain, making Vietnam even more prominent in ASEAN."
Now it depends on FAT to find out how to keep up with Vietnam, otherwise we will be left far behind.