Quang Hai reveals Park's success in Vietnam
Author: Admin
15:06 | 19/12/2019
In the training sesson this morning, Quang Hai shares about Park's secret to cultivate success in Vietnam in the past two years.
Nguyen Quang Hai had a talk about the training process for the upcoming AFC U23 Championship 2020 finals. In this interview,   U23 Vietnam captain affirmed the great role of coach Park Hang-seo:
"Coach Park Hang Seo has led us for two years. I feel that  Park has improved our level. He understand the mentality, the ability of the players to develop it. Coach Park Hang Seo has created a united Vietnamese team."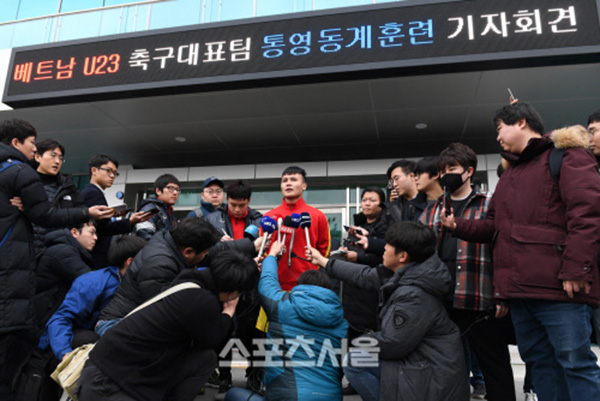 The success of Park Hang-seo with Vietnamese football has attracted the attention of both Korea. Now, not only the 60-year-old coach, South Korean fans also pay special attention to the activities of Vietnamese football.
"Many thanks to the Korean media and football fans for their interest in supporting us. I think it will also help the relationship between Vietnam and Korea develop steadily in many fields. The good results of Park in Vietnam help improve the image of Korea. I think that's normal," the 22-year-old said.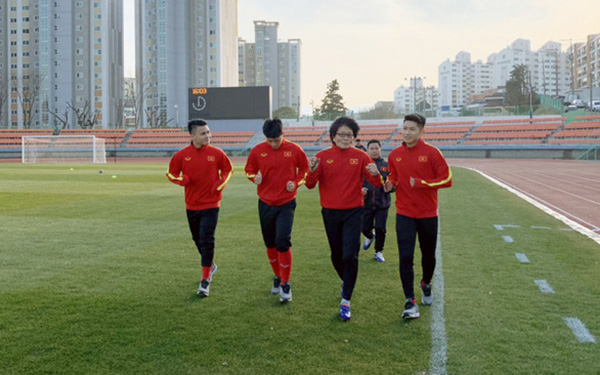 At the AFC U23 Championship 2020 finals, U23 Vietnam is in Group D while South Korea's U23s is in Group C. The two teams are likely to face each other in the quarterfinals if they are qualified for the next round.
This confrontation will be extremely interesting after the close relationship between the two football platforms in recent years.
Quang Hai shares the same opinion. He stated that he will try his best if that becomes true: "I love Korea. If I were Korean, I would do my best to contribute to the victory."
Currently, Quang Hai is training with U23 Vietnam in Tongyeong.