Indonesia expert: Vietnam is stronger than us
Author: Admin
16:00 | 12/12/2019
Indonesian football expert Aulia Haryo Suryo said that losing to Vietnam in the final of the 30th SEA Games was nothing to be ashamed of the young Indonesian players
Indonesia's U22 could not bring joy to the home fans, when it failed in the final of the 30th SEA Games against U22 Vietnam. Playing actively in the first minutes, U22 Indonesia could not convert their chances into goal and conceded goals from U22 Vietnam's Do Hung Dung and Doan Van Hau.
This failure made the young players of Indonesia U22 sad and disappointed. Many players cried on the field and regretted not being able to win the SEA Games 30. However, according to Indonesian football expert Aulia Haryo Suryo, that losing to U22 Vietnam - the stronger team in the final is not a shame.
Speaking on Bola, he said:
"Admittedly, U22 Vietnam has a better match and prepared better than Indonesia's U22. Our young players should not feel ashamed of losing to their stronger opponent. Let's accept it, you should not blame the individual or the referee in the last match. The players performed very well at the 30th SEA Games. Forget the past and look towards to the future ahead.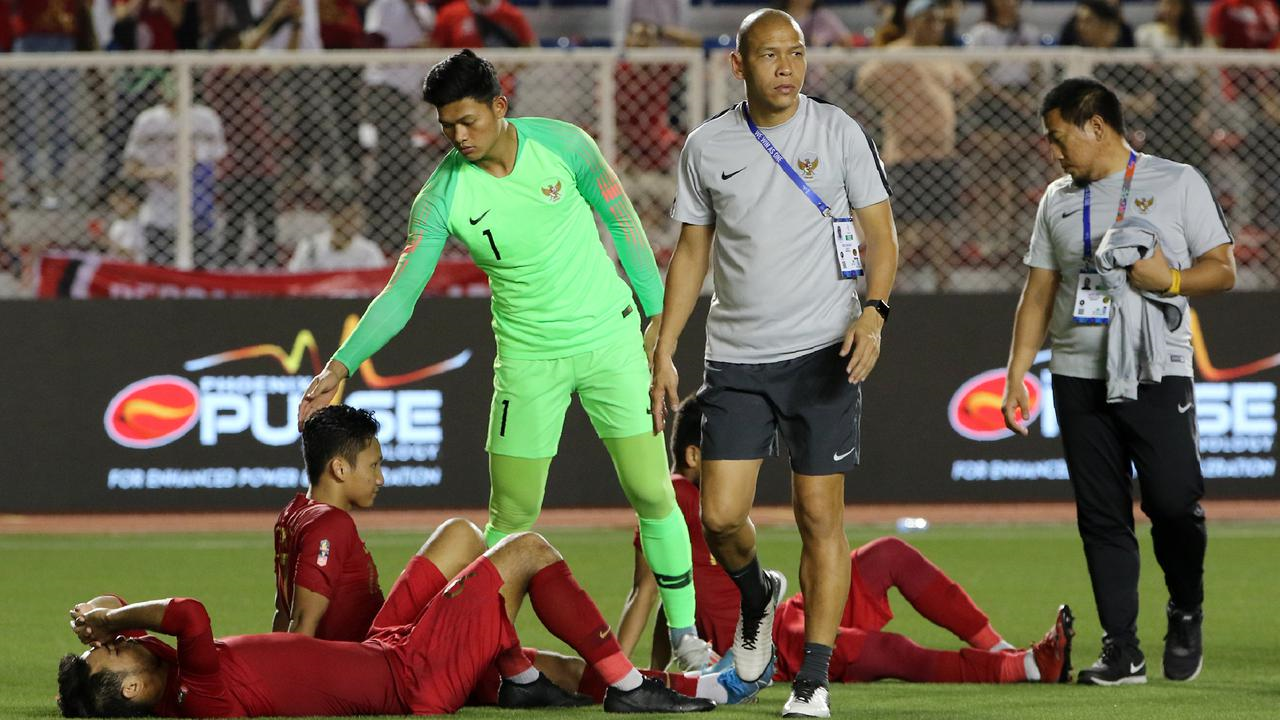 SEA Games 30 is a successful tournament of Indonesian football. They have successfully completed the goal of passing the group stage, even playing in the final match of this year's tournament. With what has been shown, the young players of Indonesia U22 have regained their image and trust from the fans after the poor performance of the national team in the 2022 World Cup qualifiers.
Because of the results achieved, Aulia Haryo Suryo, an expert, said that the Indonesian Football Federation should invest more in this group of players: "The Indonesian U22 team needs investing to become the core of the national team. That includes the coach Indra Sjafri, who has proven that the domestic coach can also do well when leading Indonesian football teams."
For U22 Vietnam, the players and coach Park Hang Seo have made the record when they first brought back the gold medal in the SEA Games after 60 years.