Forward Tien Linh unable to join Vietnam in the final of SEA Games 30th?
Author: Admin
11:00 | 12/12/2019
Tien Linh picked up an injury in the SEA Games 30th between Vietnam vs Cambodia, thereby, he might not be able to join Vietnam in the final between Vietnam vs Indonesia.
In the Vietnam vs Cambodia match last Saturday, Tien Linh was sent out due to an injury after a violent collision with the opposing player.
Accordingly, Tien Linh could not play after a collision in the last minutes of the first half on Saturday.
On Sunday morning , Tien Linh stayed back in the hotel for injury check, while Park and other players had massage to relax.
"I am under streament. Tomorrow (Dec 9), I will know whether I can train or not, " Tien Linh shared with Tuoi Tre.
If Tien Linh is unable to play, it will be a huge loss for U22 Vietnam to conquer the SEA Games 30 Gold Medal.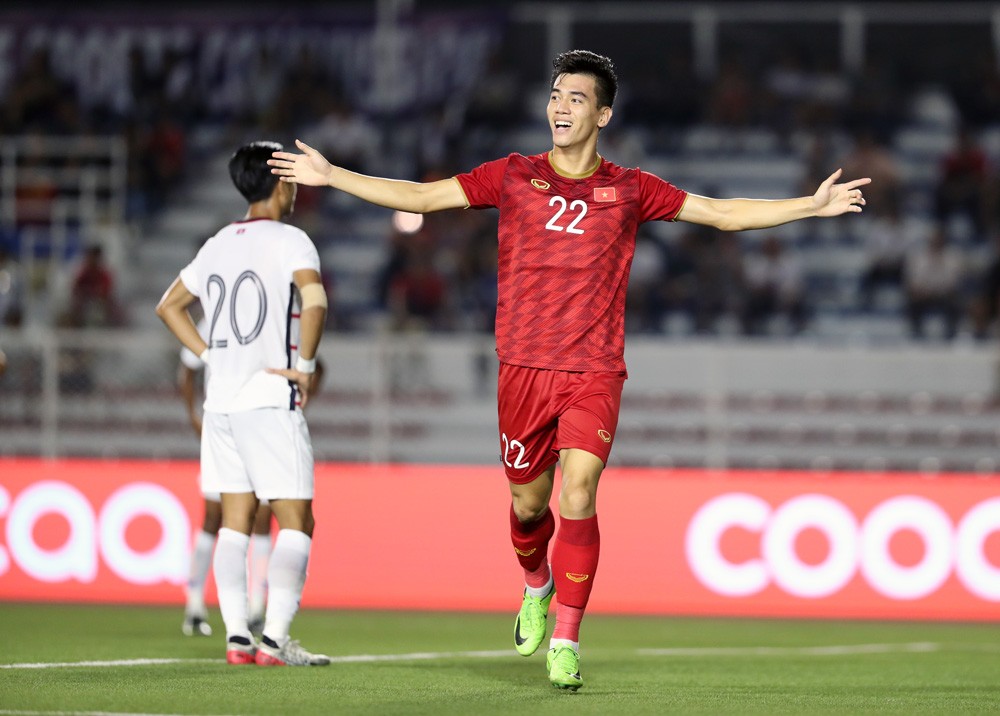 Earlier, Mr. Park didn't services of captain Quang Hai and winger Nguyen Trong Hung.
In this year's tournament, Tien Linh has scored 6 goals and is competing for the Top Scorer. His goal always saved Vietnam in the toughest stituations.
The most special ones were the brace in the last group match against U22 Thailand and directly eliminated the defending champions Thailand.